Charleston's industrial construction decelerates amidst increasing new building costs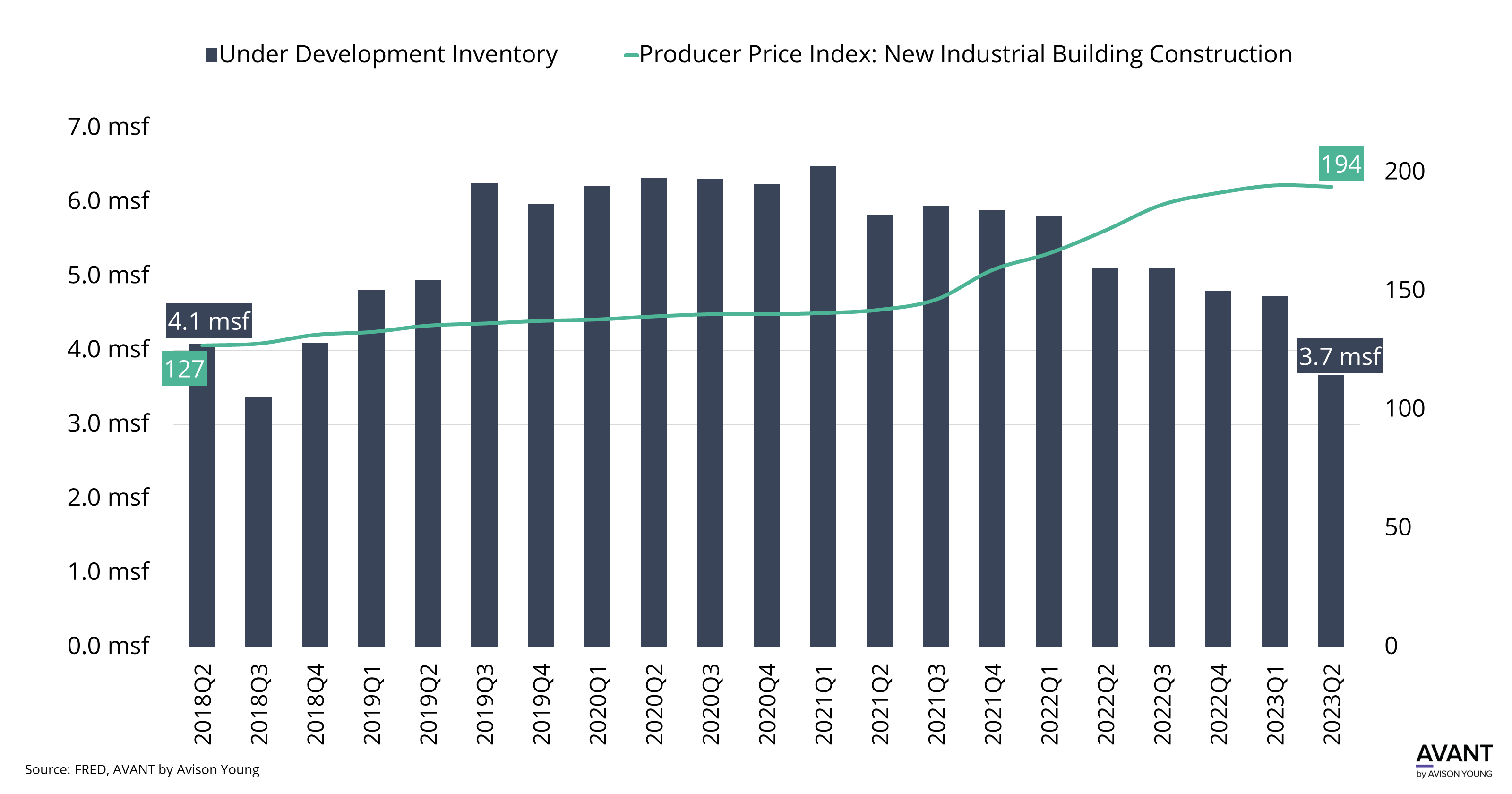 The producer price index for new industrial construction has increased by 53% over the past five years. The rising cost of building materials, labor shortages, and supply chain disruptions are contributing factors.
The Charleston industrial market continues to experience high demand, with vacancy decreasing by 530 bps since the second quarter of 2018. Development activity has steadied due to the heightened cost of construction and the rising cost of capital.
Get market intel