Charleston industrial vacancy hits historical lows as the Port of Charleston draws high demand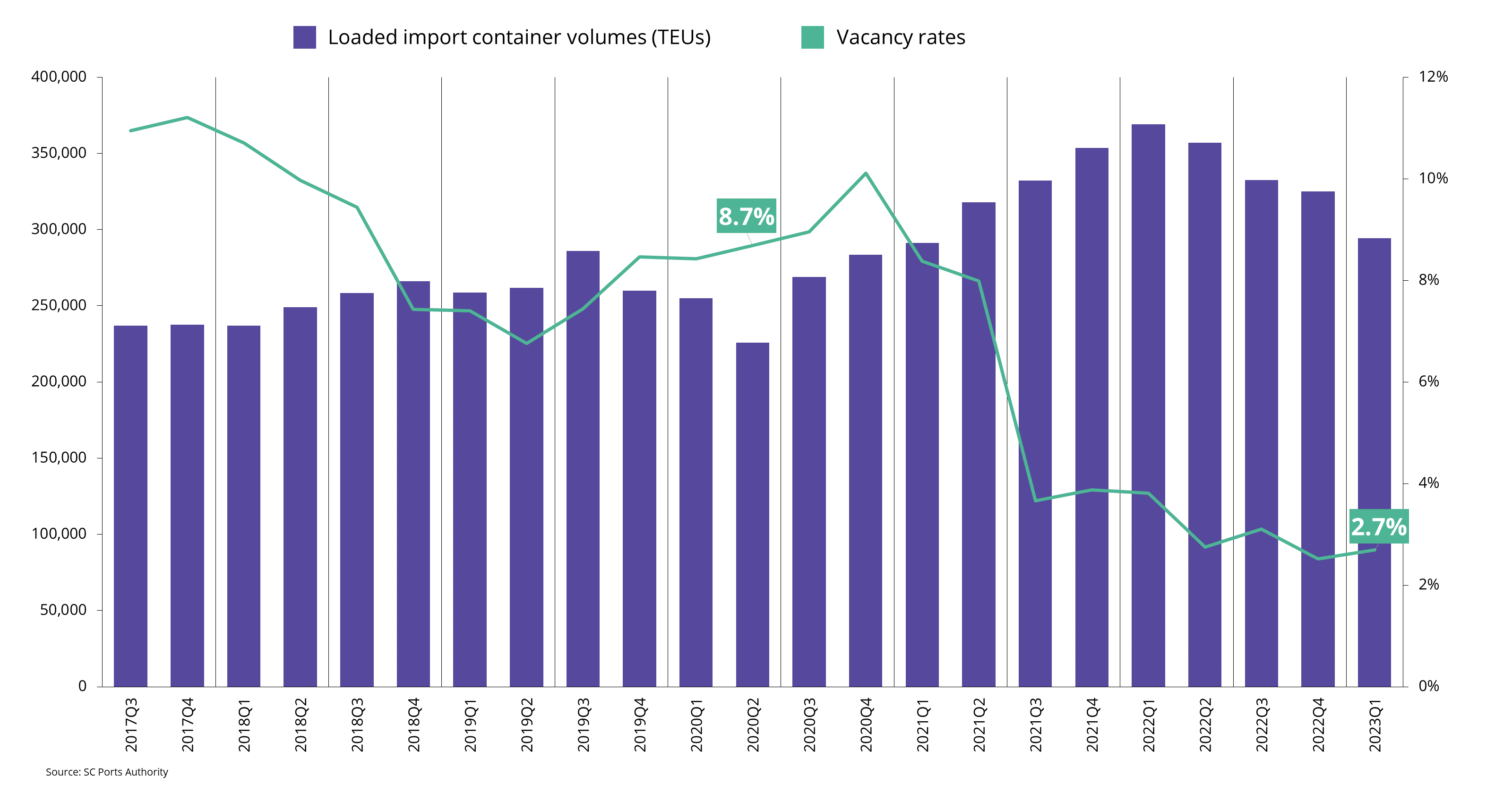 High import container volumes paired with low vacancy rates speak to increased demand and the need for continued industrial development in the Charleston market. Since the peak of the pandemic, import container volumes have increased by 30% and vacancy rates have decreased by about 69%.

The Port of Charleston is one of the fastest-growing container ports in the United States.
Additional resources
Get market intel