Charleston office market outperforms cities with a less diversified city center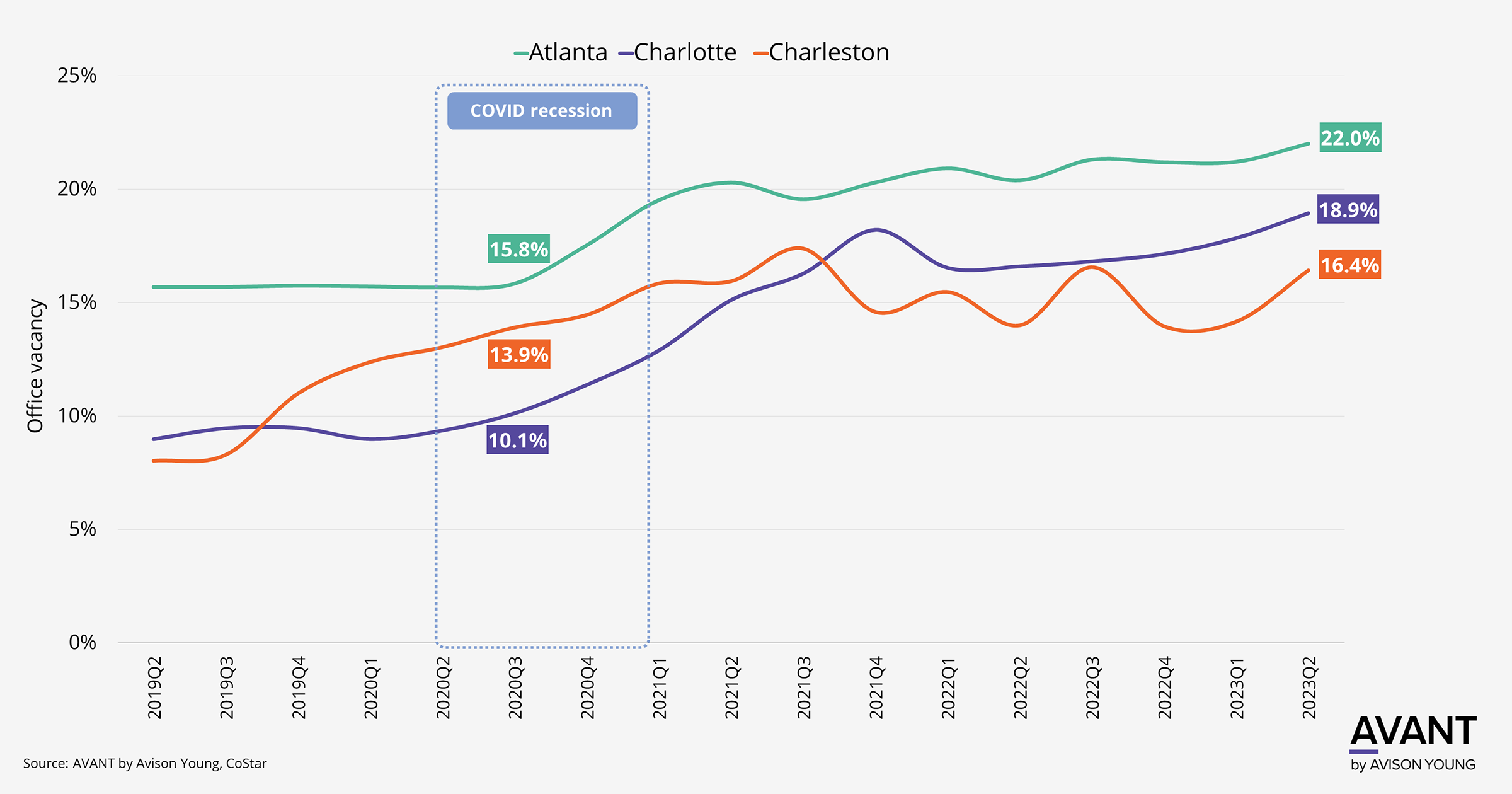 Charleston benefits from having a diverse range of property sectors (retail, office, multifamily, residential) in its city center while cities with less diversified business districts have struggled. Urban neighborhoods that were centered around workers commuting to the office are now facing the challenges that remote work poses.
Since the popularity of hybrid working has grown, the Charleston office market has only seen a 18.0% increase in office vacancy. Atlanta and Charlotte, cities with established business districts, have experienced 39.2% and 87.1% increases in vacancy, respectively.
August 15, 2023
Additional resources
Get market intel