New construction in Charlotte dwindles to a three-year low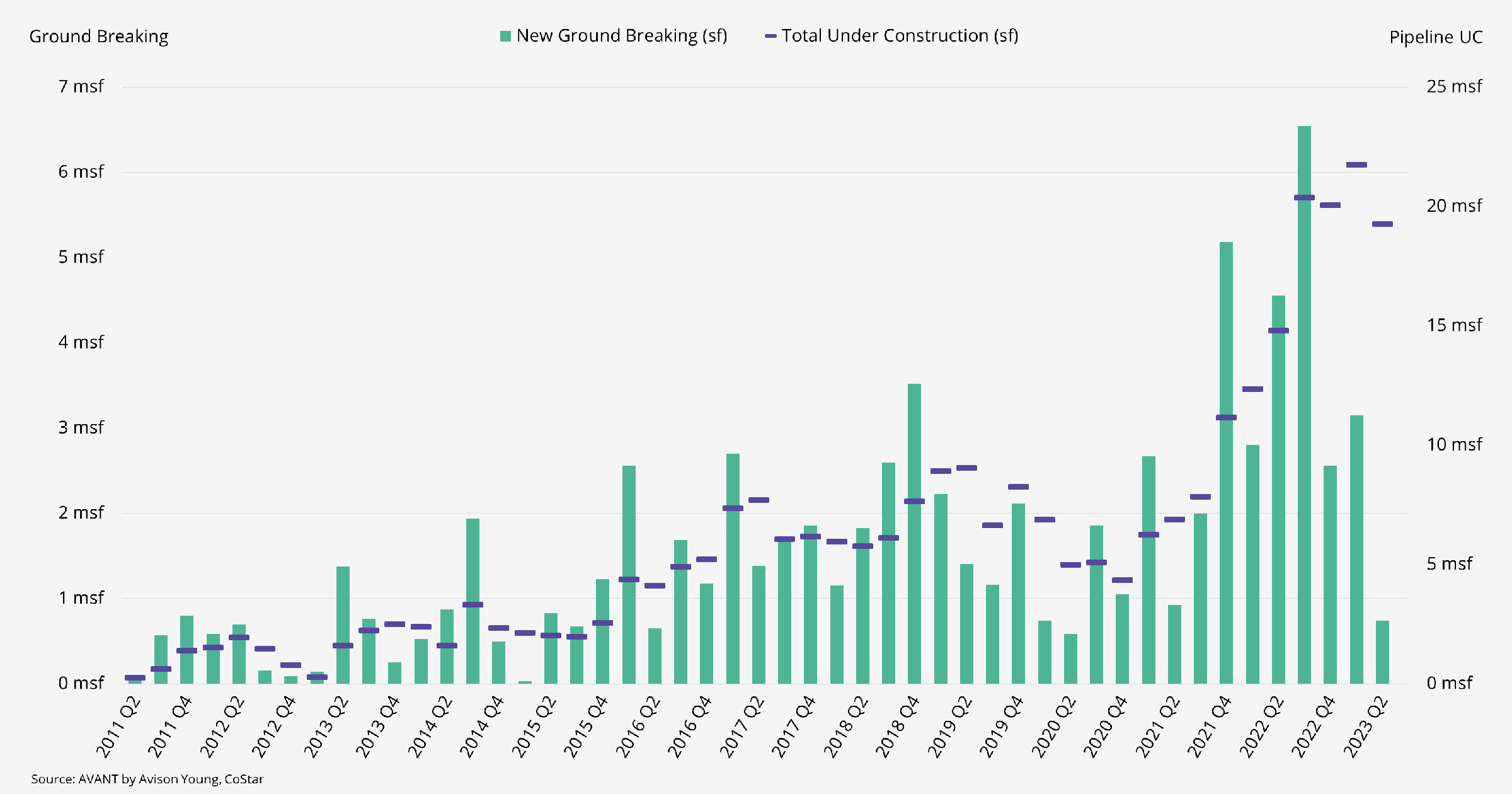 Industrial construction starts have slowed down due to various factors such as economic uncertainties, tightened money supply, selective equity, and the heighted cost of capital. As these factors weigh on the market, some developers opt to postpone or, in certain cases, drop sites, until capital becomes more accessible and cheaper.
Q2 '23 recorded the strongest absorption period in a year, and new leasing reached 2.6 msf, indicating secure demand in the Charlotte market. While pipeline growth YTD falls short in comparison to 2022 velocity, a delay in new product is elevating tenant competition as availabilities reach ~1% in some submarkets. Sustained levels of absorption, leasing, and increasing rental rates may push developers to start breaking ground, even if the cost of capital remains heightened.
Get market intel