Charlotte office historic performance during economic cycles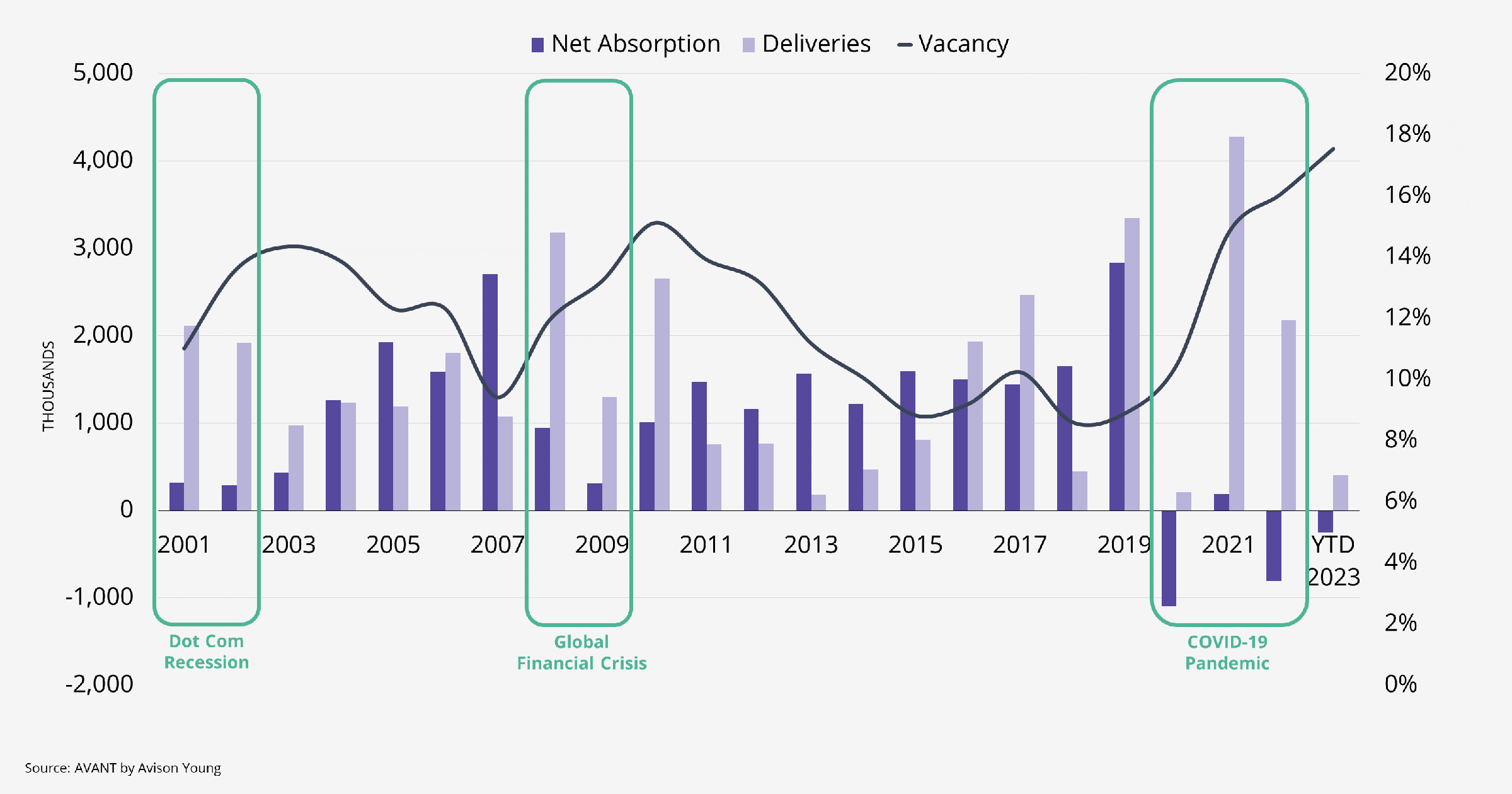 As a major financial hub, Charlotte has a significant presence of banking institutions, professional services, and technology users, all of which can be reactive to economic fluctuations. The lack of diversity in the city's major office industries make the asset class susceptible to economic downturns.
Alongside the rest of the country, the Covid-19 pandemic ended one of the longest economic cycles in recent history for Charlotte office.
Vacancy rates continue to rise due to a historic influx of supply and a shift in tenant mindset regarding office space requirements.
Get market intel