Chicago industrial market sees big box inventory, buildings over 250,000 sf continue to perform well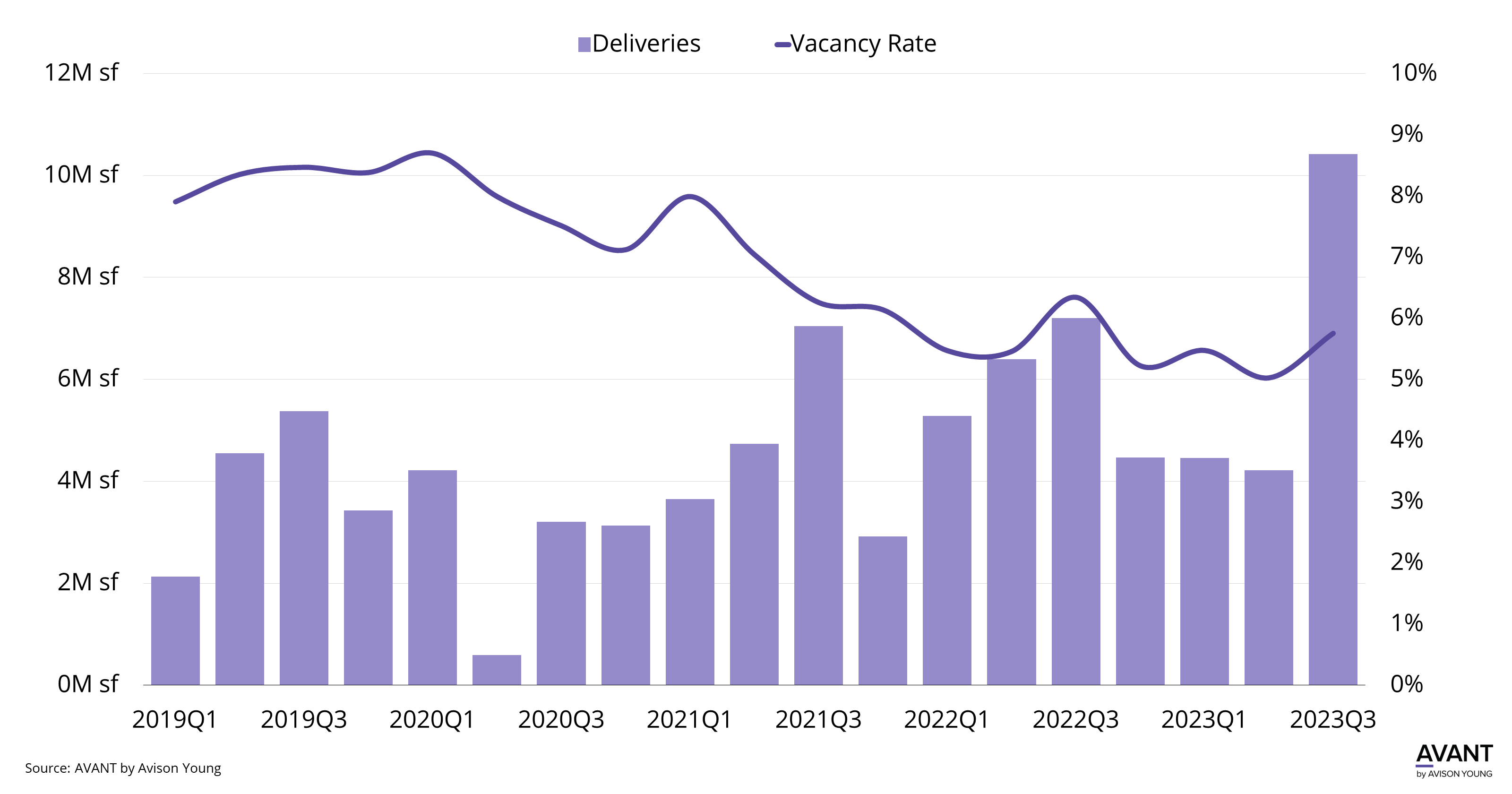 The vacancy rate for properties exceeding 250,000 sf has decreased 27.5% since Q1 2021, despite an influx of 42.4 msf within the category being delivered to the market during that same time frame.
Additionally, rental growth for large scale industrial properties has increased 33% 2023 compared to the same time period in 2021.
Total market construction activity is down compared to the year prior by 20.8% and this trend is anticipated to continue which will further help vacancy to remain stable.

Get market intel