Under construction ground-breaking snapshot – Chicago Industrial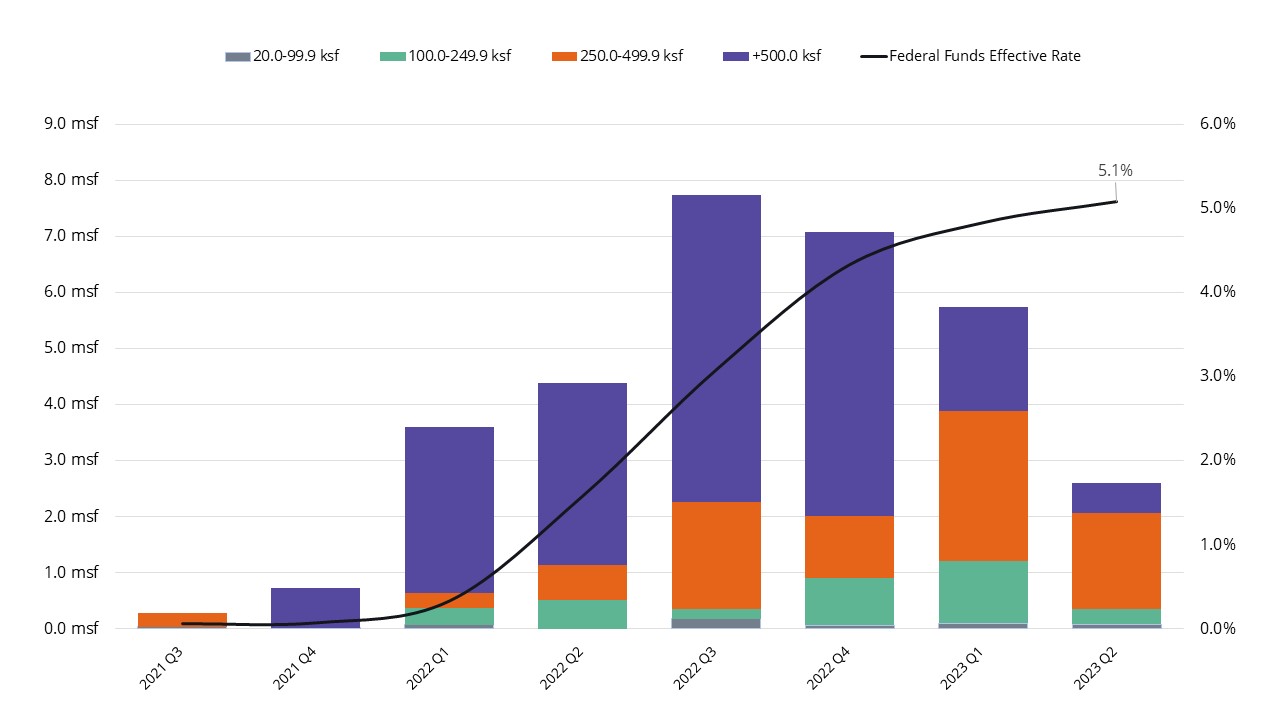 Construction activity in the Chicago industrial market is showing signs of decline, with only 2.8 msf having started construction in Q2 2023. This is a 52% decrease compared to the prior quarter, which saw 5.8 msf break ground. The data also reveals that development of bulk product over 500,000 sf is drastically slowing after surging in the second half of 2022.

The reduction in construction starts can be attributed to several factors, including high construction costs and a disconnect between buyers and sellers of land value. However, the primary reason is the lack of available debt and equity for new projects. This lack of funding is driven by increasing interest rates and the uncertainty surrounding future interest rates when projects are expected to be completed.

In addition, lease rates have not reached levels that would justify building new buildings. We expect that the slowdown in construction will continue to drive lease rates up in 2024. Once there is more certainty on interest rates and lease rates reach a level conductive with building new product, we expect that construction starts to rebound in 2024.
Get market intel