Data Center inventory growth has accelerated across Northern California in response to a sharp increase in demand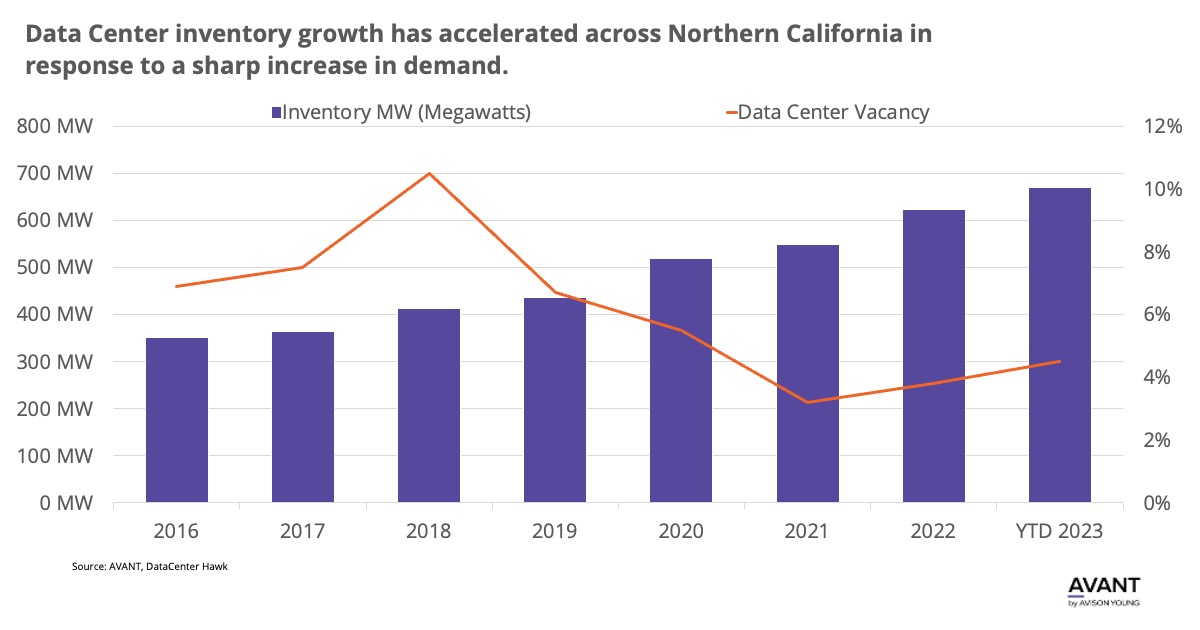 Northern California is the 2nd largest US data center market, driven by its robust tech industry with demand increasing more than ever. As a result, inventory continues to rise with Q2 2023 figures showing 670 megawatts and a vacancy rate of merely 4.5%.
Several factors pose a threat to the market from tapping its full potential. Expensive real estate, high power costs, and the risk of earthquakes and droughts. Moreover, California offers no tax incentives for data centers, pushing significant development out of state. Power constraints are a major obstacle with current estimates for new capacity not expected to deliver until 2028. Silicon Valley Power reports many projects will receive a maximum of just 2 MW, drastically restricting future growth. However, they are not committing to any substantial power requirements until 2035 or later.
Major transactions in Q2 2023 included Invesco's purchase of Equinox SV3, a 6.7-acre, 5.4 MW site from Sobrato for $86.3M, as well as Arelion announcing a fiber route connecting Denver to San Francisco by way of Salt Lake City and Reno slated to go live in late Q2 2023.
Get market intel