Despite tailwinds, investment activity doubles for Greenville's hospitality sector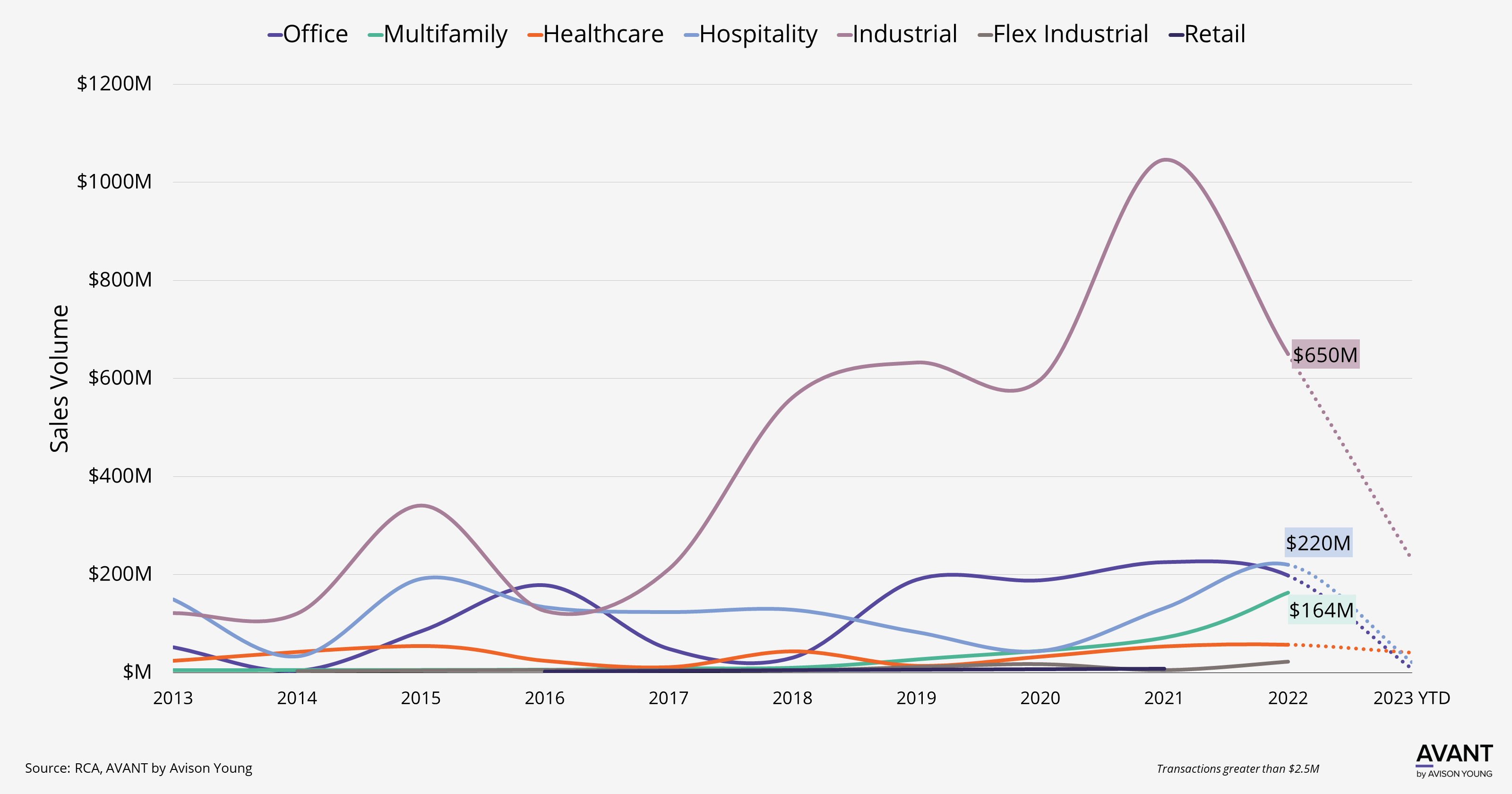 Commercial real estate investment activity has fallen across the board, although Greenville's hospitality sector remains resilient.
The market saw a 68% increase in sales volume from 2021 to 2022, which was primarily driven by strong tourism activity.
The Upstate's hospitality sector has remained stable due to the continued flow of business and leisure travelers. Greenville saw 7 million visitors in 2022, with 68% of visitors from out of state.
June 20, 2023
Additional resources
Get market intel