DFW's home affordability is acutely challenged despite an uptick in supply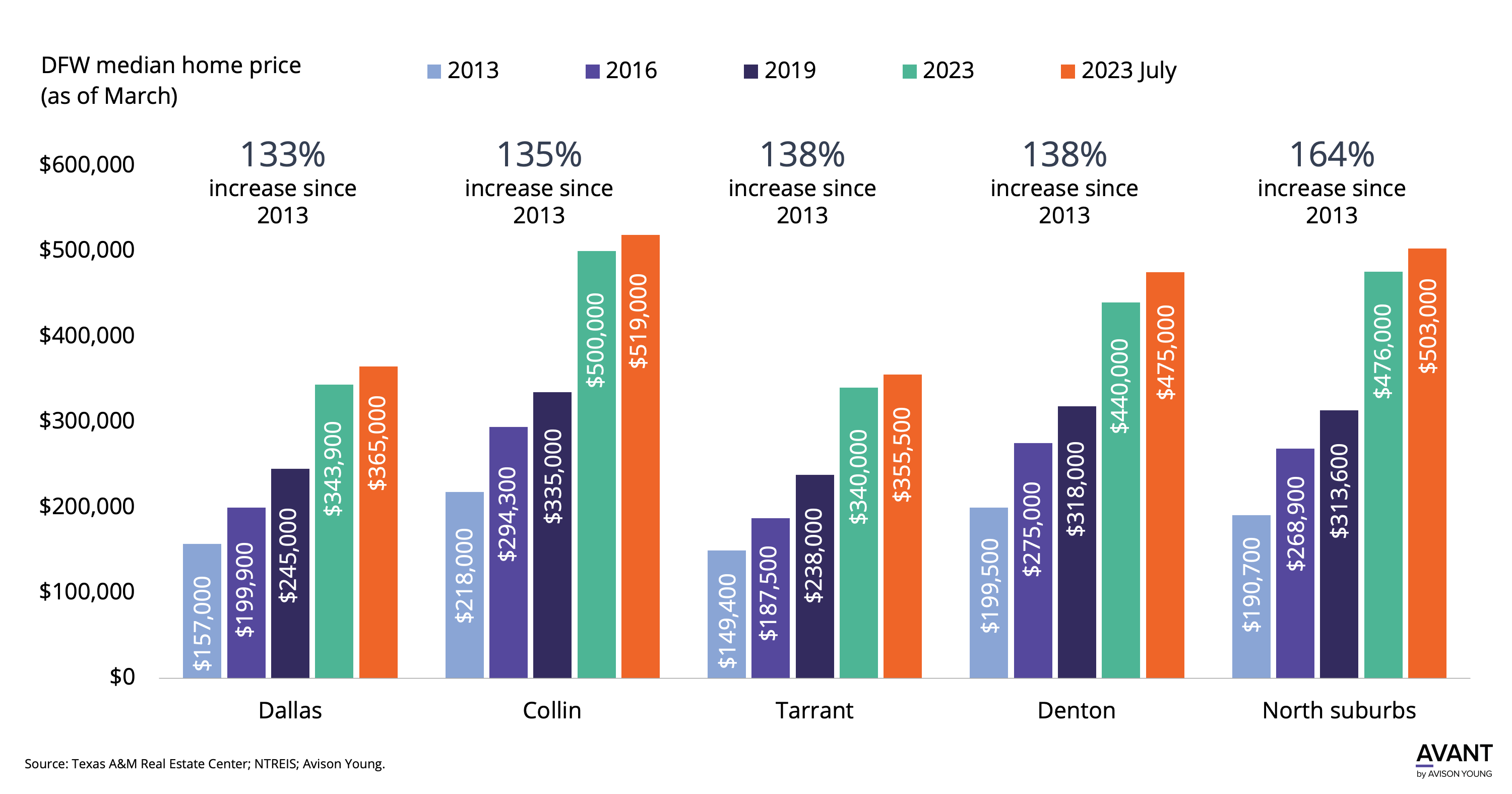 DFW has always been an affordable housing market compared to other top-tier areas. If affordability continues to decline, there is a risk that DFW could become less competitive from employer location and employee recruiting perspectives. This could dramatically mute our region's future economic growth and impact the outlook for all commercial real estate sectors.
In 2013, the median price of a re-sale home was $181,000 in DFW's core counties. Today, that home fetches almost $430,000—an increase of close to 140%. In comparison, the average (mean) home nears $540,000. DFW's popular northern suburbs saw prices rise even faster. Driven by demand from its high-paying job base and its better-quality public schools, homes in this prime location now come in at $503,000, up more than 160% over the last 10 years.
While pricing has declined 5% to 10% since mid-2022, helped by higher interest rates, inventory is tight at a mere 2.6 months. Although improved from last year when it was under a year, it is still far from what is considered "balanced" at 6 to 8 months.
Monthly listings have increased to 20,000. This is a major improvement from 2021-2022 when it was sub-10,000, but is still a third lower than DFW's long-term average. Solid continued regional growth will keep supply tight and fuel pricing gains, which will only get worse as interest rates moderate and buyers re-enter the market.
September 25, 2023
Additional resources
Get market intel