Fairfield County office industries see notable changes in job postings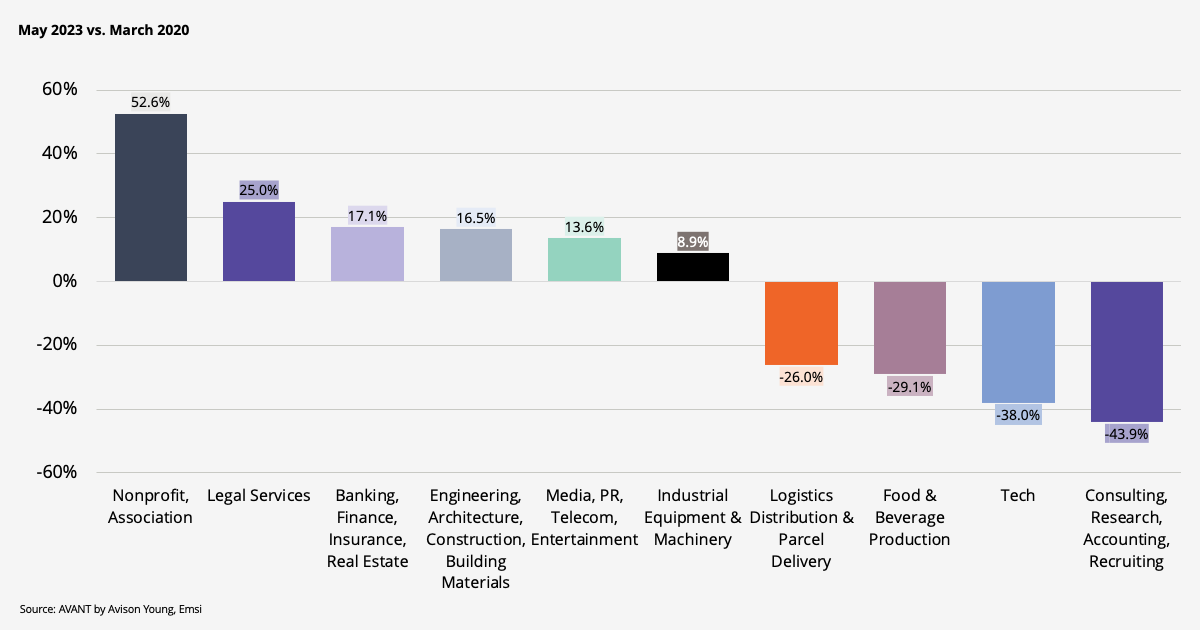 Compared to pre-COVID levels, some large office industries in Fairfield County are seeinga massive change in job postings.
On the top end, Nonprofits have seen a 52.6% increase in job postings from March 2020 to May 2023, while on the other side, Consulting, Research, Accounting and Recruiting postings have decreased 43.9% during the same time period.
This trend has been a contributing factor for some industries to struggle in demand for office leasing.
Get market intel