The Greenwich, CT office submarket maintains its superior performance compared to other regions within Fairfield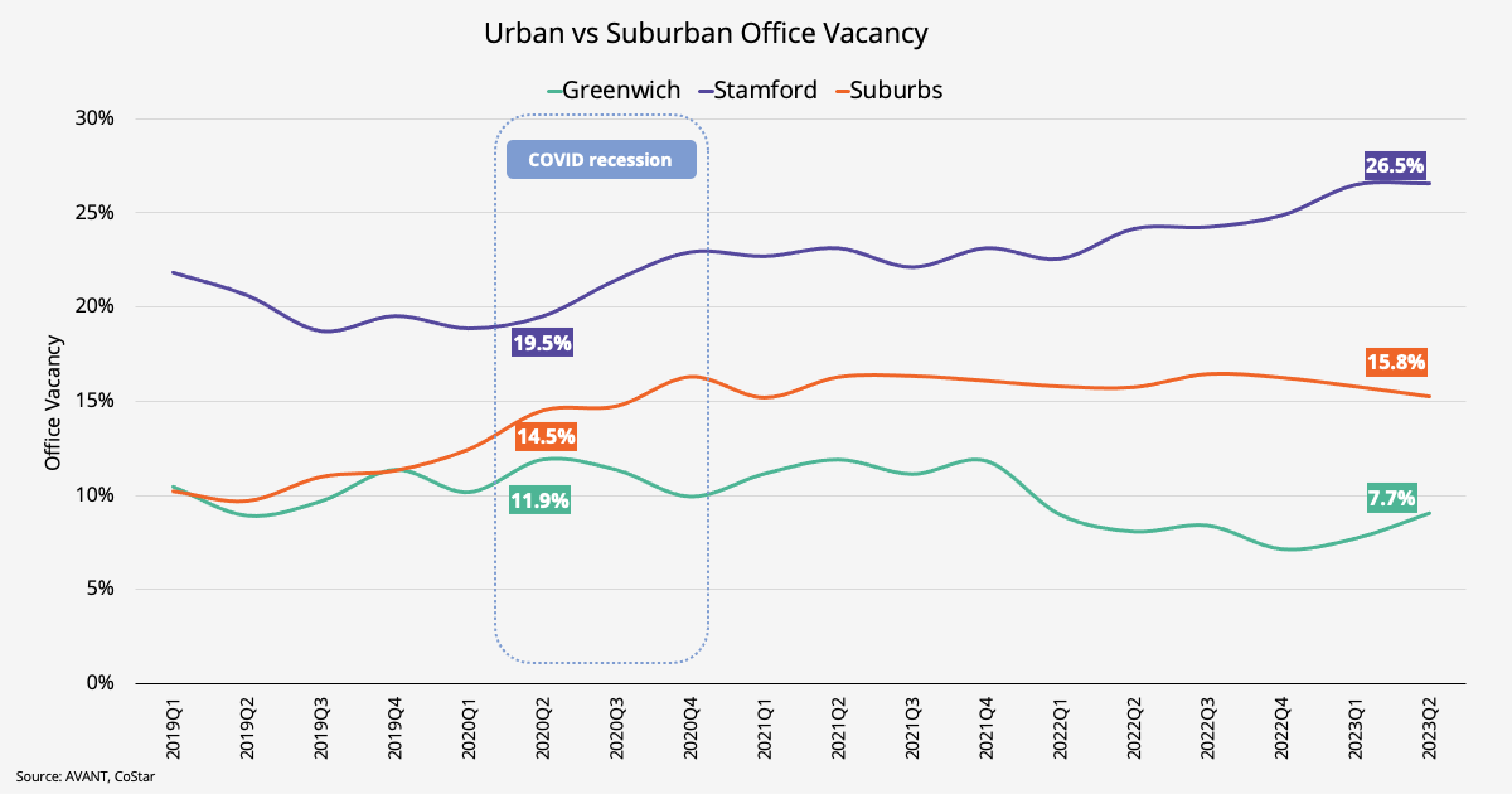 When contrasting the two more urban areas within the Fairfield market, namely Greenwich and Stamford, distinct narratives emerge. In comparison to Q2 2020, the vacancy rate in the Greenwich submarket decreased by 2.8%. Conversely, the Stamford submarket witnessed a 7.1% increase in vacancy during the same time period.
Notably, Stamford has experienced the most substantial rise in vacancy rates since the beginning of the pandemic. This escalation can be attributed to a growing availability of sublease space, primarily stemming from larger financial operations. In contrast, Greenwich has reaped benefits from a surge in movement of smaller, boutique financial firms relocating from NYC. Notably, a significant portion of these relocations consist of hedge funds.
Get market intel