Federal spending helps drive the DFW region's prosperity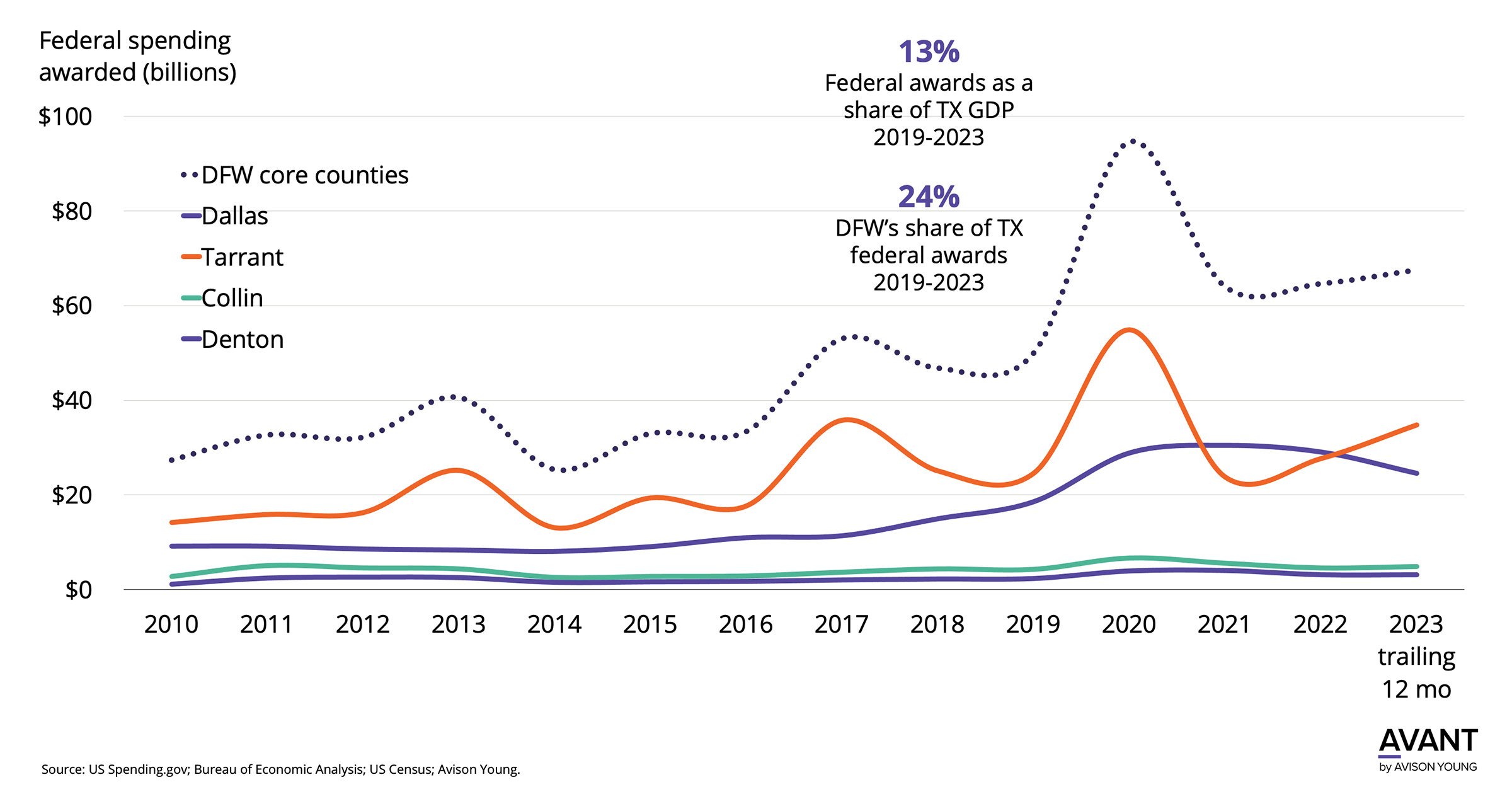 In 2023, TX ranked 2nd in the US, just behind CA, of the top states receiving government awards.
Several public agencies received large awards. Between 2019 and 2023, the top 5 annual recipients received $269B and included Health & Human Services, the Governor's Office, Education, and Transportation.
Several private companies also won awards. The top annual recipients included Lockheed, Bell Boeing Joint Project and Textron, L3Harris and McKesson. Awards to these private companies totaled almost $180B in contracts between 2019 and 2023, close to 60% of the total contracts awarded in the state of Texas. Many of these companies have a strong DFW presence.
Over this period, federal awards averaged 13% of state GDP. DFW's 25% capture of that spending illustrates its significance to the region's economy, helping drive direct and "ripple-effect" expansion in a variety of defense and tech-related areas that benefit the region and position it for continued growth and prosperity.
Get market intel