Figures show Silicon Valley employers are reducing the number of remote positions they offer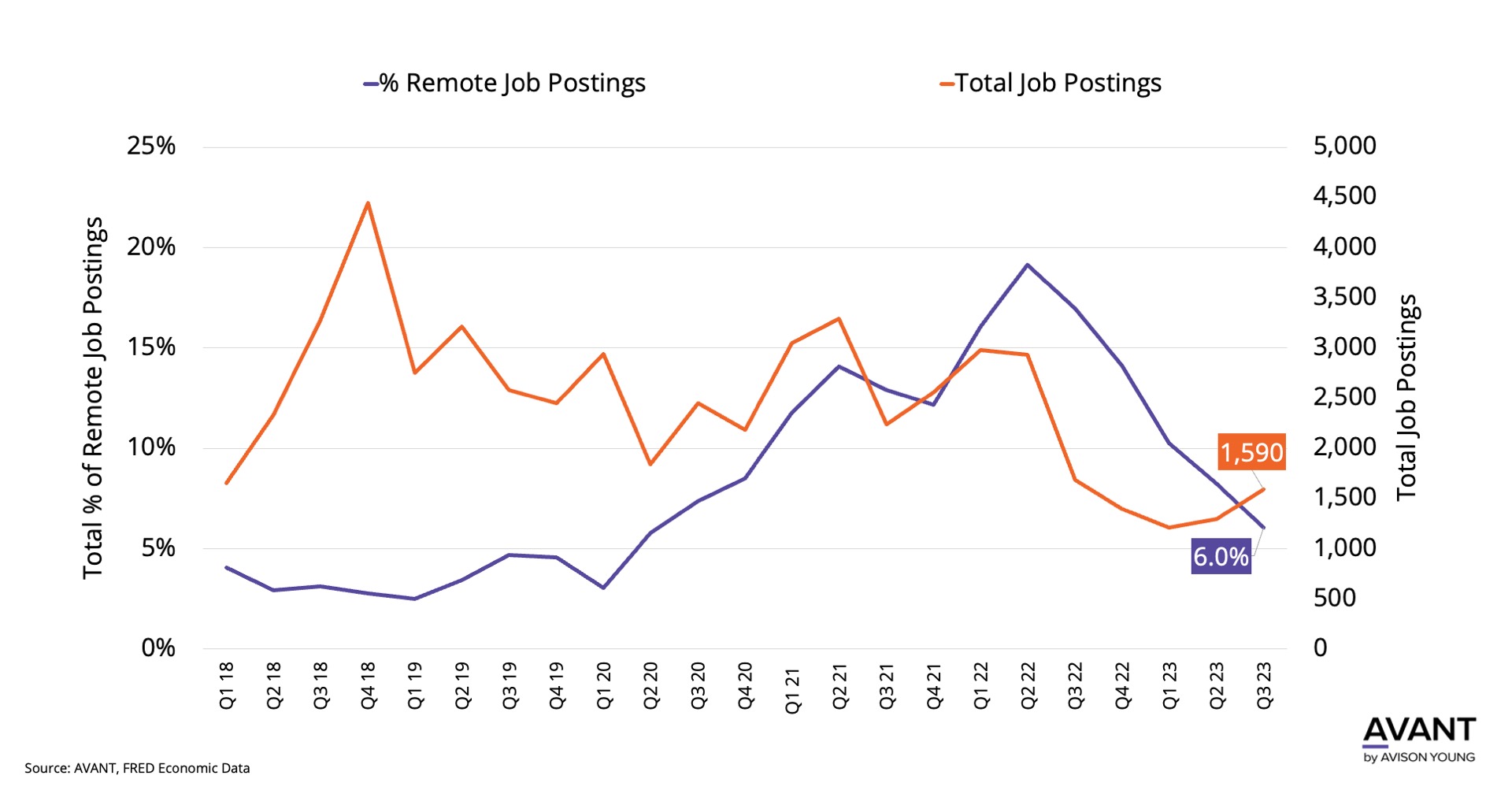 While overall job postings in the Valley have decreased from last year by approximately 6.0% so have the number of remote jobs by more than 10.9%.

Early indicators show employers are curtailing remote work positions as well as enforcing return to work mandates and towards a more traditional working environment.

Tech, finance and administrative positions ranked among the top remote job postings over the last couple years which have all decreased. Administrative positions have seen the most dramatic change with a 91% decline from January to October of 2023. Tech positions have declined 59% during the same time period.
Get market intel