Following the money: Alternatives become more mainstream in the eyes of investors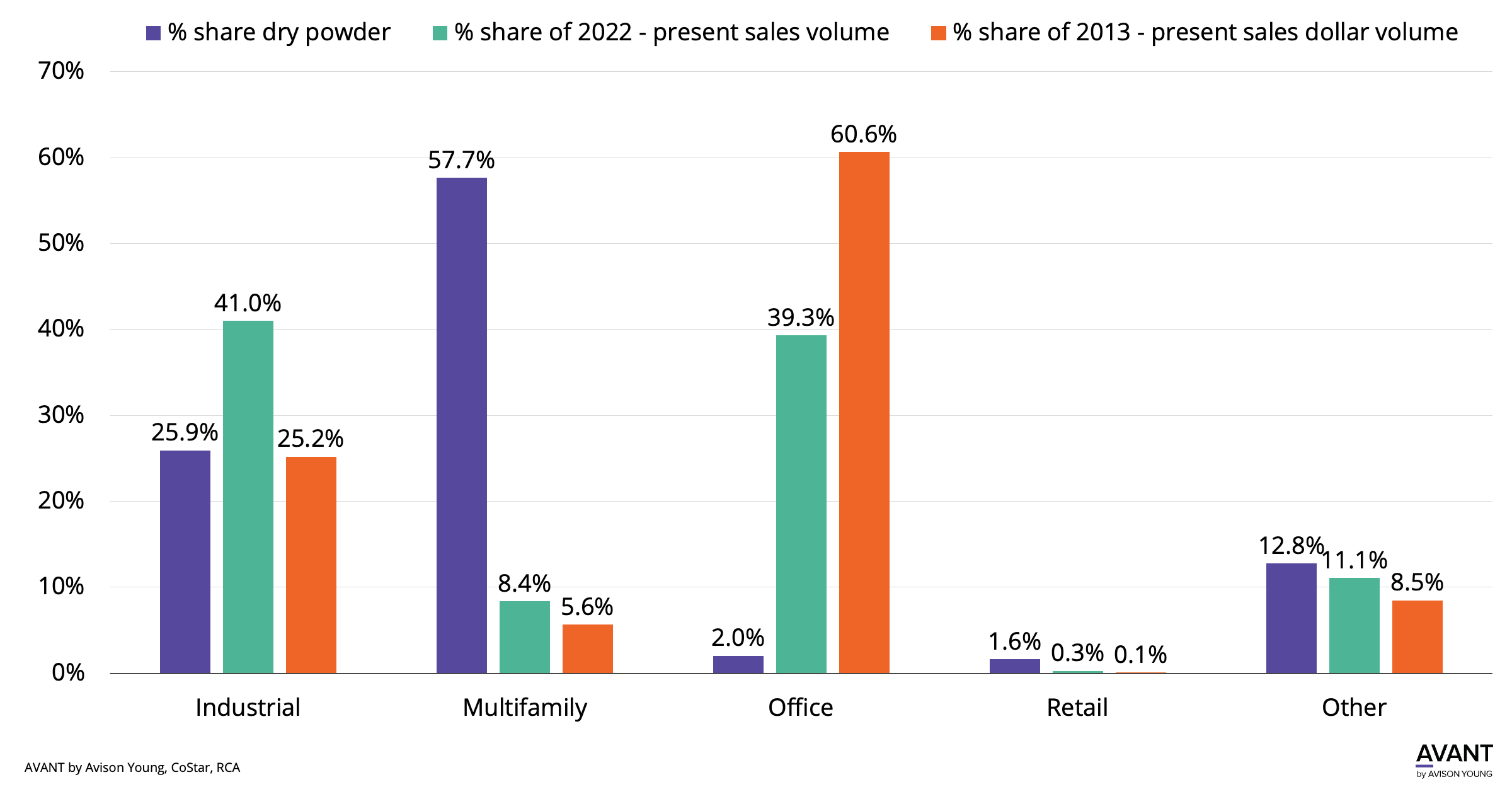 Emerging property types such as data centers, medical offices and industrial outdoor storage facilities have become increasingly attractive for investors based on thematic structural tailwinds.
Multifamily is expected to remain fluid, buoyed by a stronger-than-anticipated US economy despite interest rate and rent growth challenges.
While offices are currently out of favor, progressive investors can reap attractive long-term risk-adjusted returns through the acquisition and repositioning of distressed assets.
September 21, 2023
Additional resources
Get market intel