From empty spaces to thriving places: the surging of Chicago industrial rental growth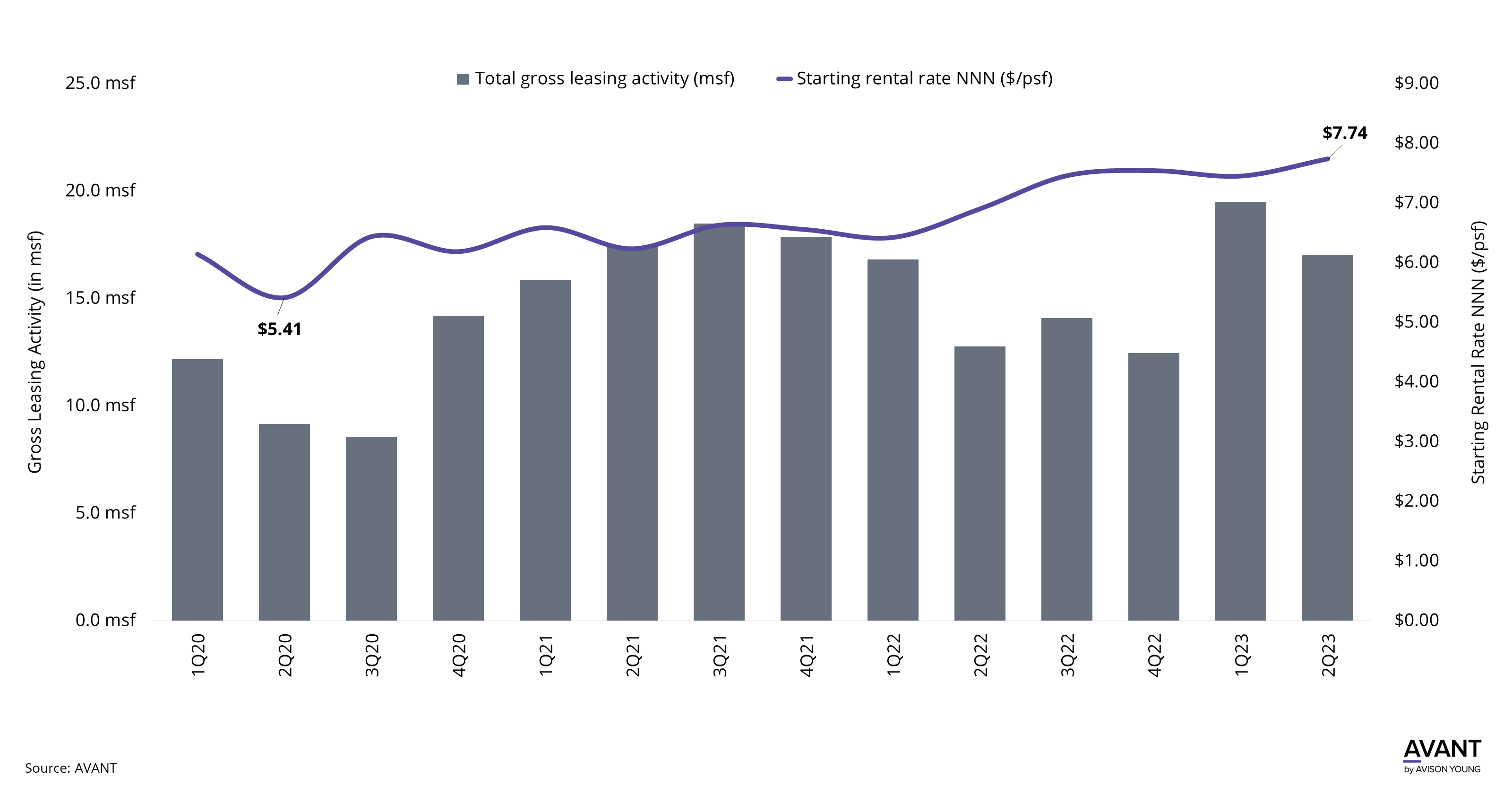 Rental rates have continued to rise, increasing 24.0% since Q1 2020 due to strong tenant demand and low vacancy within the Chicago industrial market.
The South I-55 Corridor, I-80 Corridor and the O'Hare submarkets accounted for 44.0% of total leasing volume from 2020 through Q2 2023, totaling 87.0 msf.
Big box leases in the I-80 Corridor have seen rental growth nearly double since the start of the pandemic.
Get market intel