Fueled by robust economic conditions, Tampa's office rents continue to climb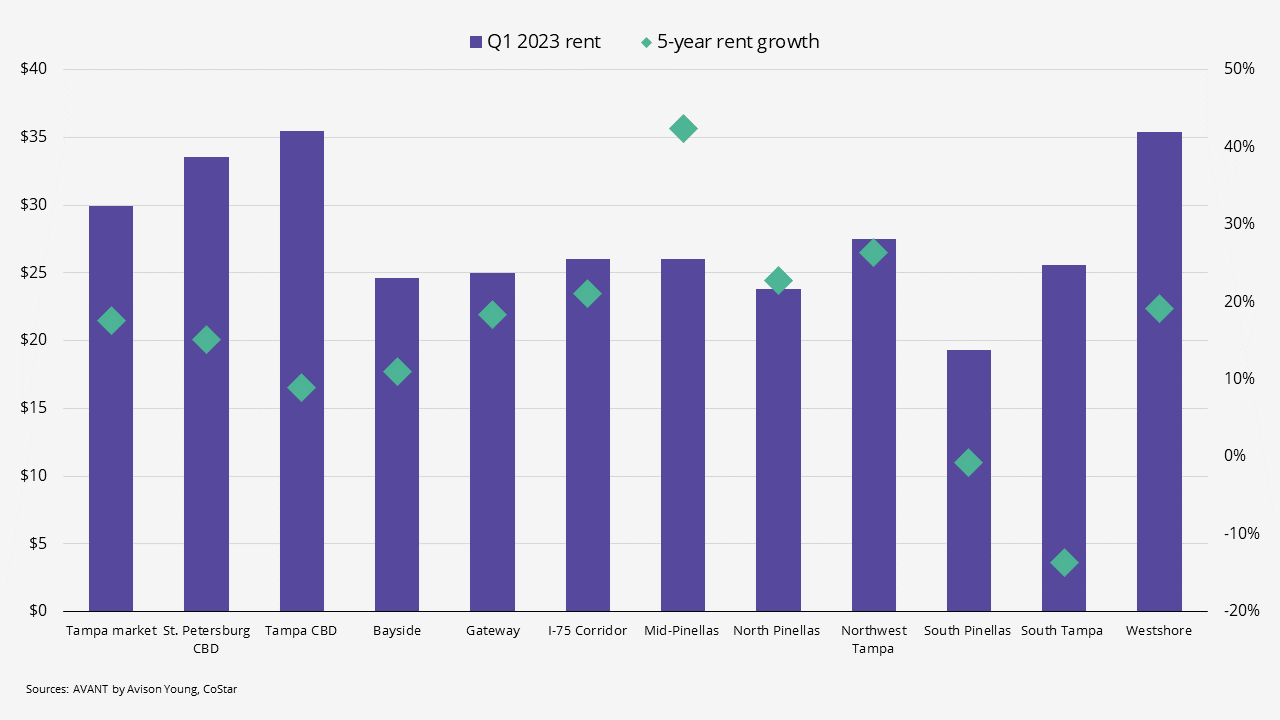 Since the beginning of the pandemic, Tampa's favorable business environment and exceptional quality of life have attracted over 45 company relocations, including notable names such as OPSWAT, Rapid 7, and ID.me.
Over the past five years, the Westshore submarket has experienced a significant 19.1% surge in rent growth, which can be attributed to the addition of 778,000 square feet of new inventory.
Rent growth is expected to soften in the near term as companies persist in downsizing their office space and capitalizing on discounted sublease rents available in buildings offering extensive amenities.
June 5, 2023
Additional resources
Get market intel