Gainesville's office job postings rebound from last year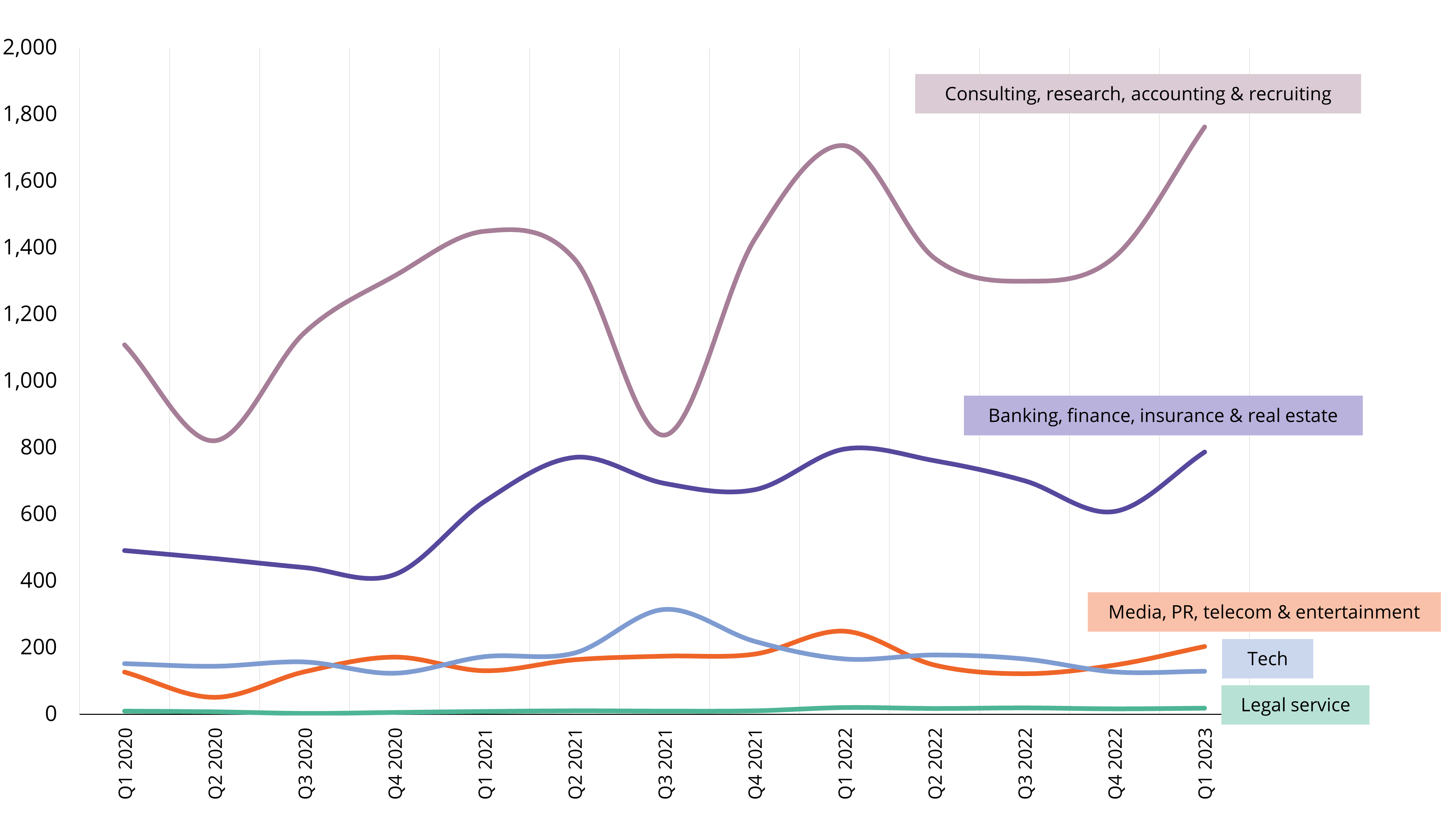 All top-five office-using industries saw an increase in job postings from the fourth quarter of 2022.
Consulting, research, accounting & recruiting saw the largest increase, totaling 22.8%, followed by banking, finance, insurance & real estate, posting a 22.4% increase since December 2022.
Gainesville's office market fundamentals remain strong, experiencing positive absorption in the first quarter of 2023 and a decrease in vacancy rate, totaling 8.1%, which is well below nearby major markets.
May 8, 2023
Additional resources
Get market intel