Greenville's class C offices see decreased availability due to competitive rent rates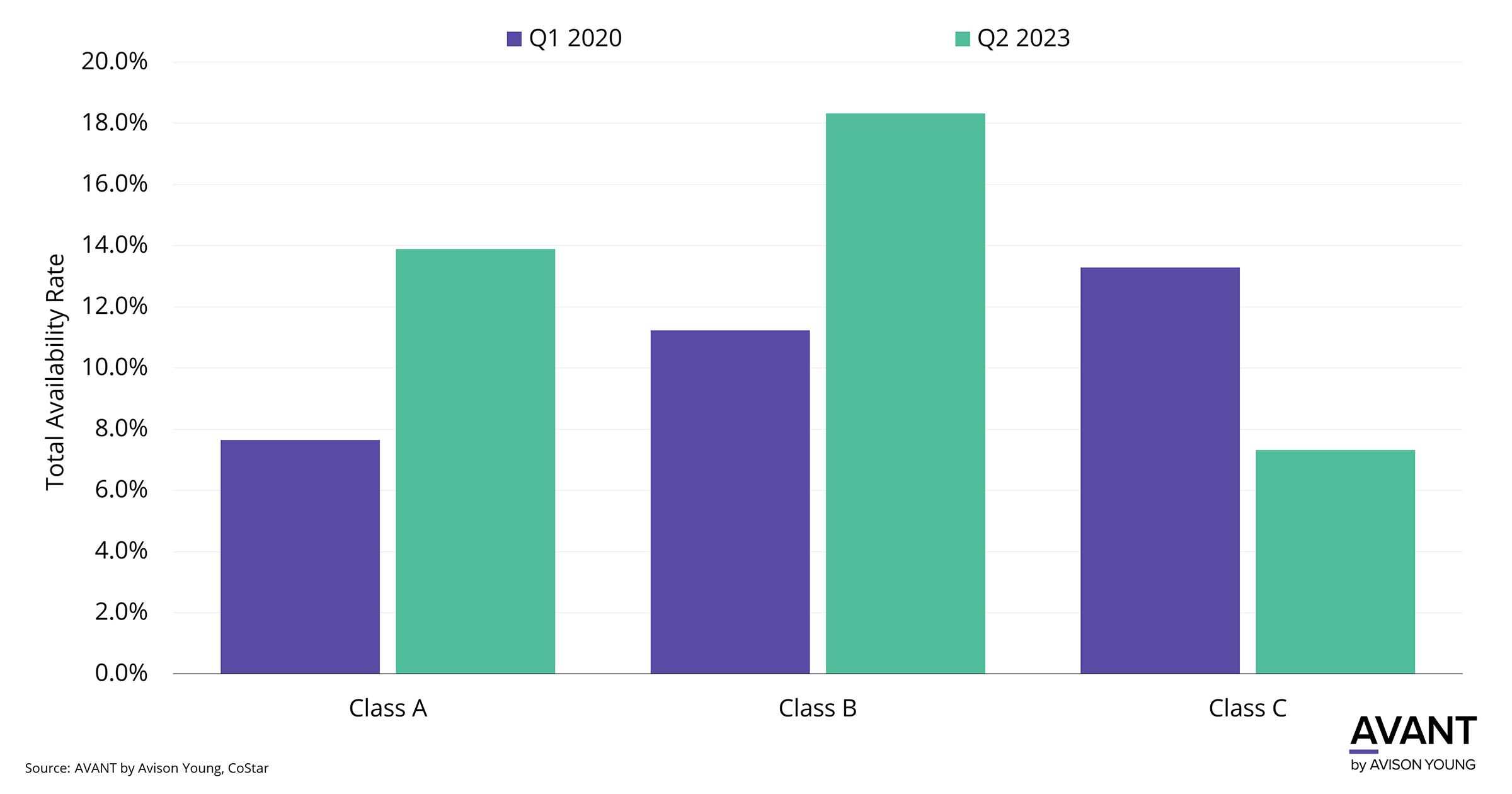 Greenville's class C office properties have demonstrated resilience in the face of unforeseeable market conditions. Class A and class B offices have experienced increased availability since the pandemic, while class C offices saw a 45% decrease in availability from Q1 2020 to Q2 2023.
Class C office buildings offer a more affordable option for companies erring on the side of caution, with overall office market asking rents increasing by 15% in the past 3 years.
August 15, 2023
Additional resources
Get market intel