Houston's port continues to outperform its competitors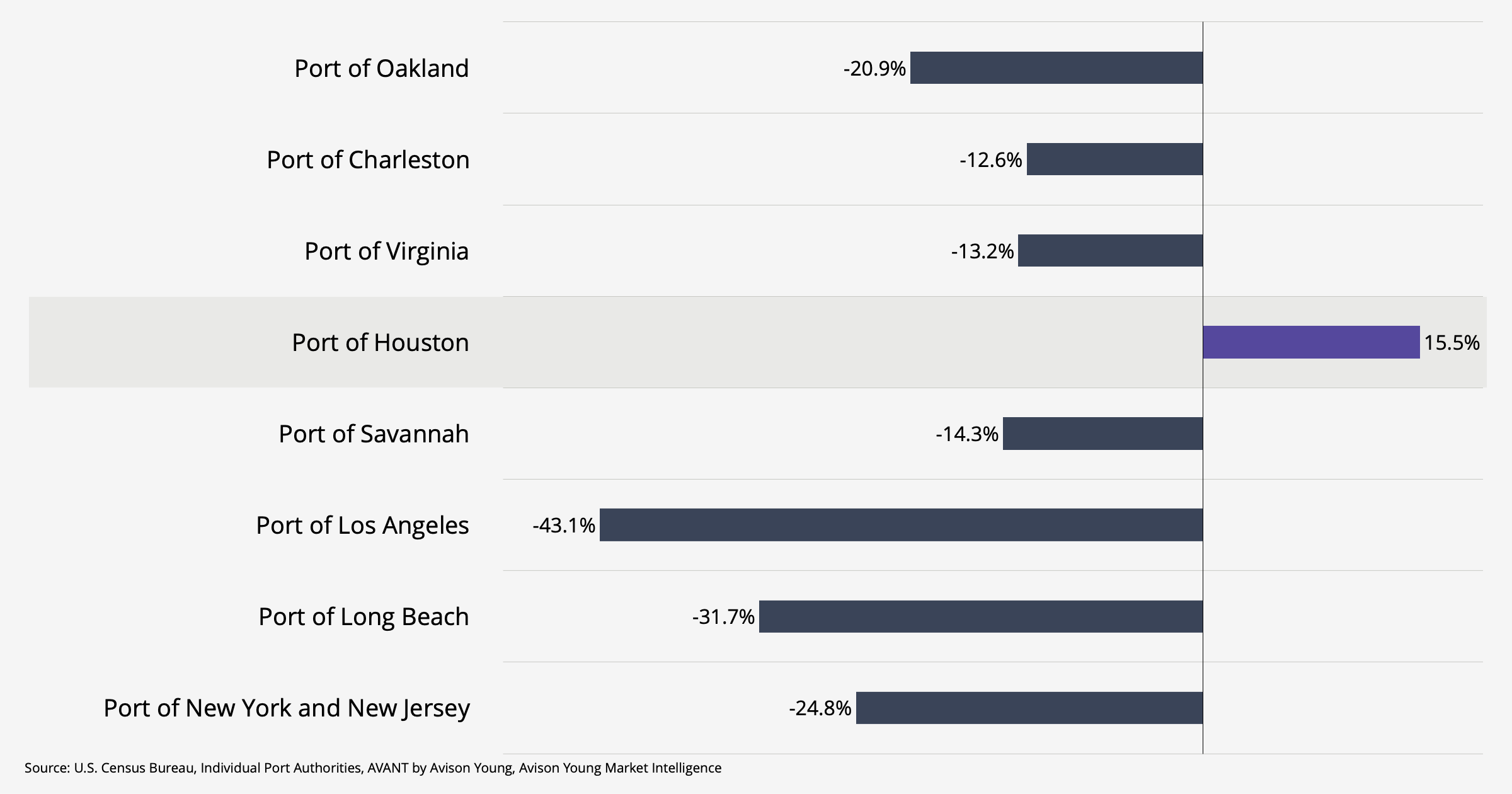 While Port Houston ranks fifth in total TEUs, it's the only port to show positive year-over-year growth in 2023 year-to-date (YTD), securing the top spot among its competitors.
Total trade surpasses $4.3 billion in value and over 22 billion kilograms in weight YTD. Among the top exports and imports are petroleum-related products, renowned for their significant contribution to trade, and cement, playing a crucial role in the region's construction and infrastructure sectors.
Over 5.6 million square feet (msf) of construction is currently underway near the port, featuring several noteworthy projects. Among them, TGS Cedar Port stands out with an impressive portfolio of over 2.9 msf dedicated to bulk distribution and cold storage assets.
Get market intel