Houston's top 10 most accommodating submarkets for large office tenants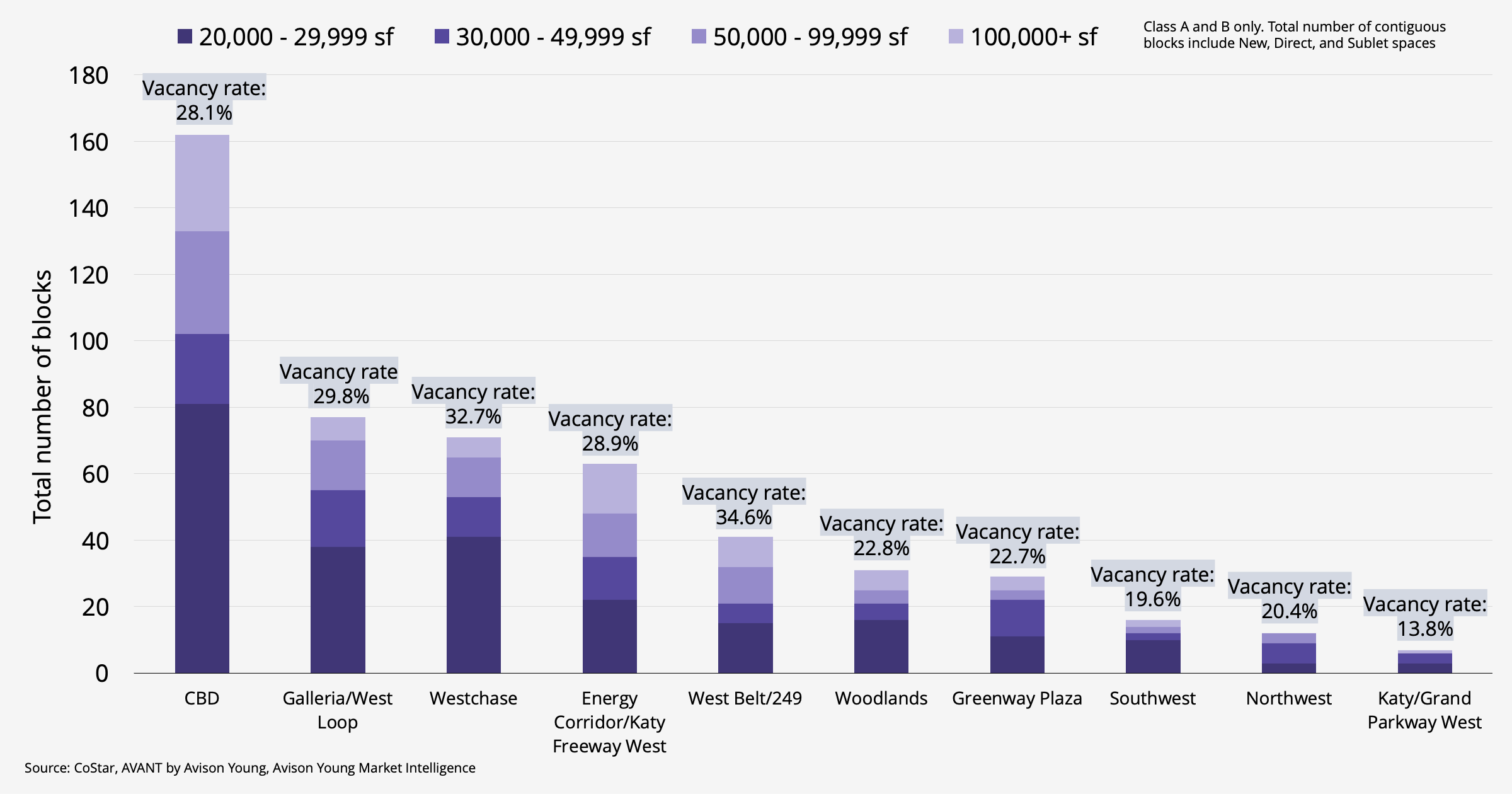 The Central Business District (CBD) has the highest number of contiguous blocks representing 31.8% of the total share of large blocks within all submarkets in Houston.
Historically, CBD has been home to numerous large tenants, many of whom are now transitioning to new locations, creating significant blocks of space as they move and consolidate. Notably, LyondellBasell is relocating from CBD to the Galleria/West Loop submarket, opting for a slightly smaller yet still significant office space of 318k square feet (sf) compared to their previous 358k sf. Cheniere Energy also made a move within CBD, downsizing from 188k sf to 151k sf. Both examples will generate additional large blocks of space in Houston's CBD.
Another trend generating large blocks of available space is tenants vacating 20,000–30,000 sf contiguous spaces, potentially reflecting a shift in their space requirements and business strategies.
Get market intel