Houston's industrial construction groundbreakings slowing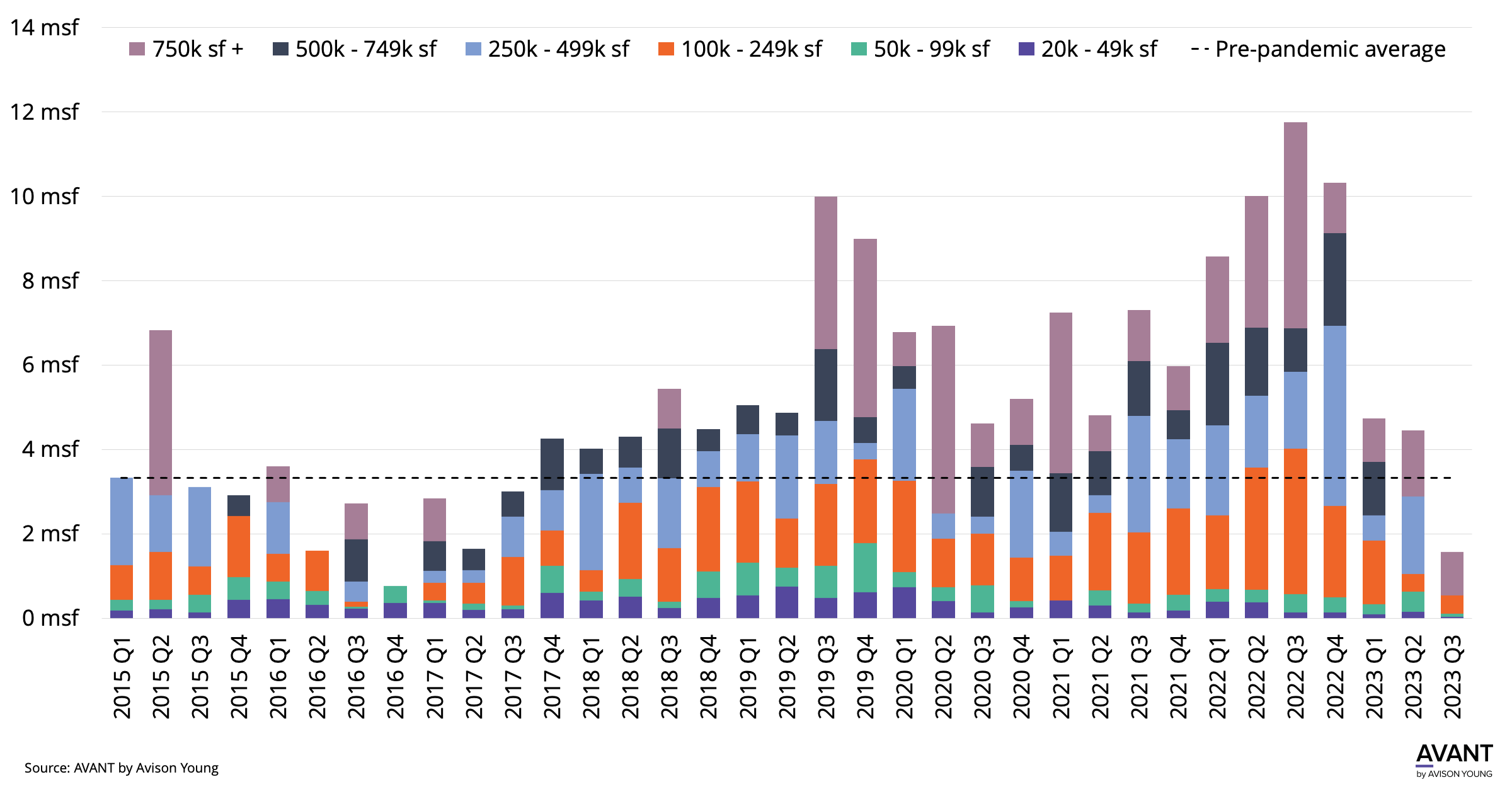 Industrial construction activity has remained robust over the past four years with a large share of the ground-breakings involving big box product over 500k sf. Even though construction starts declined in 2020, just before the height of the COVID-19 pandemic, construction ground-breakings increased again thereafter, breaking records in Q3 2022 driven by e-commerce.
Over the past four years, industrial construction starts for buildings larger than 500k sf have accounted for 43% of all ground-breakings, followed by buildings between 100k and 249k sf at 25% and buildings between 250k and 499k sf at 22%.
Upward pressure on vacancies and a record number of new deliveries has caused the industrial development pipeline to decline since hitting its peak last year.
New construction groundbreakings topped out in Q3 2022 and has slowed down largely due to inflation and high interest rates, as leasing demand has moderated to pre-pandemic levels and access to construction loans has been challenging.
Looking ahead, we are closely monitoring the effect decreasing ground-breakings will have on new space deliveries 12-18 months out, as small to medium-sized tenants looking for newly constructed space may have limited options relative to prior years.
October 25, 2023
Additional resources
Get market intel