Industrial development across Philadelphia feels downward pressure as interest rates continue to climb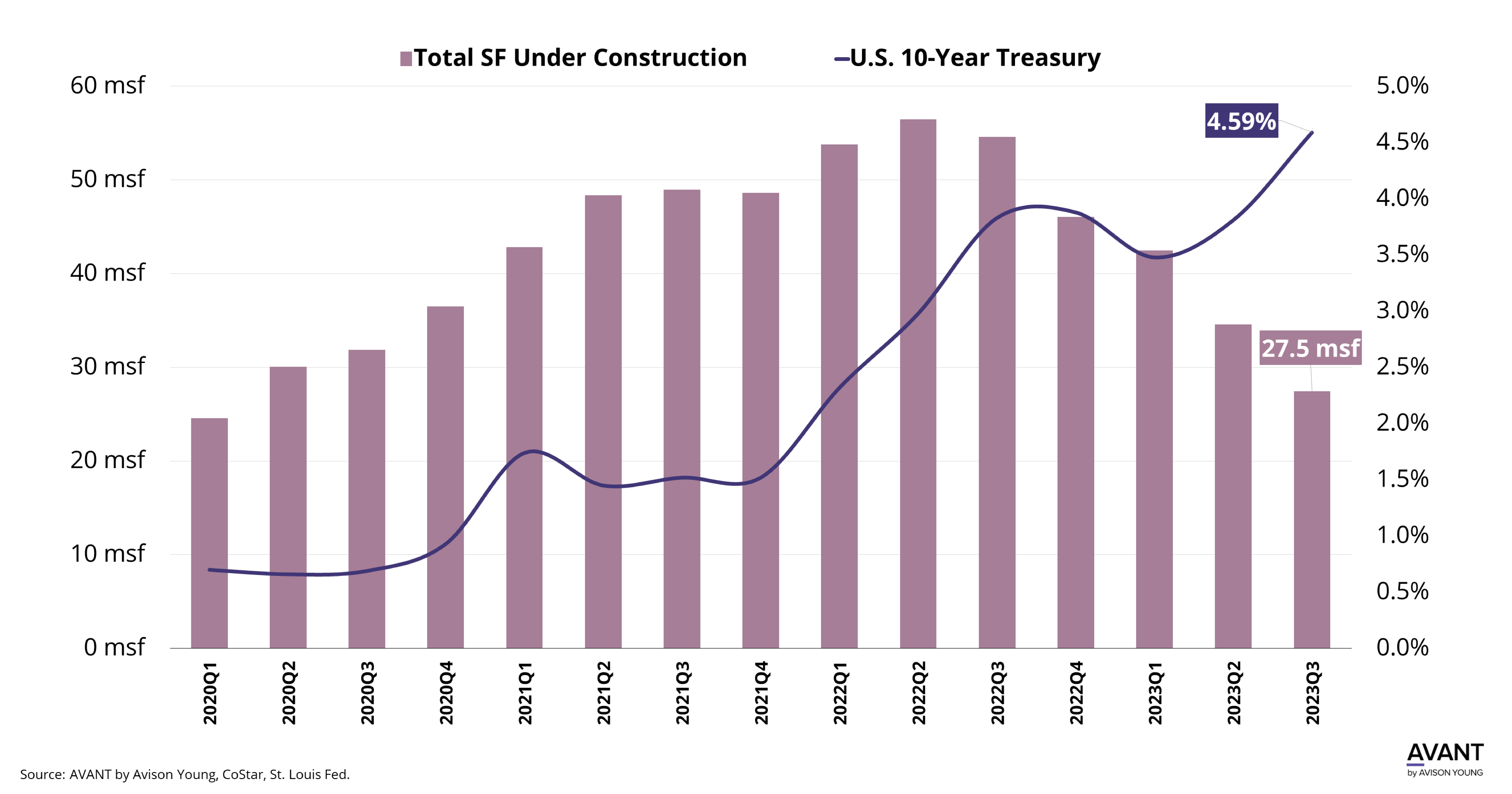 Developers are pumping the breaks on new industrial ground breakings, as interest rates continue to trend upward, with the U.S. 10-year Treasury at 4.59% quarter end.
In the past twelve months total SF under construction across Philadelphia has decreased nearly 50% from its high of 55 msf in Q3 2022 to 27.5 msf in Q3 2023.
With the current financing environment to build industrial buildings on speculation, a developer is realizing they may have negative leverage. This is the primary reason why ground breakings and construction starts are down.
Get market intel