New Jersey industrial price per square foot rises despite decrease in sales volume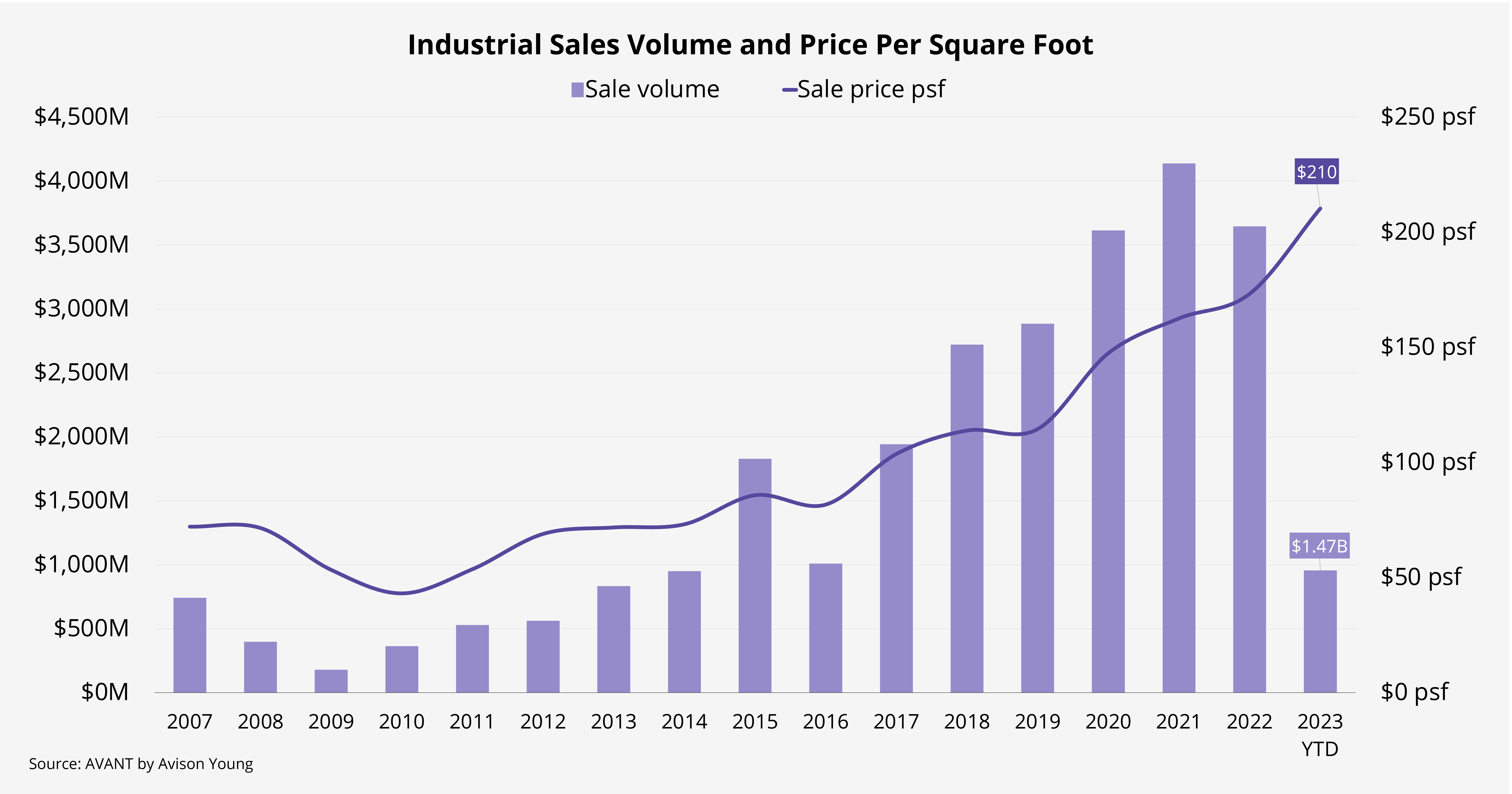 New Jersey's industrial sales volume through the first half of 2023 is down by 39% compared to the same period in 2022. This decline is likely attributed to rising costs, overall economic uncertainty, and anticipated rate hikes.
Despite the decrease in industrial sales volume, the price per square foot continues to steadily rise. The average price per square foot is now 13% higher than at year-end 2022. This upward trend is primarily driven by strong demand from investors and businesses seeking long-term growth opportunities.
Get market intel