Industry share of office job postings shift in Tampa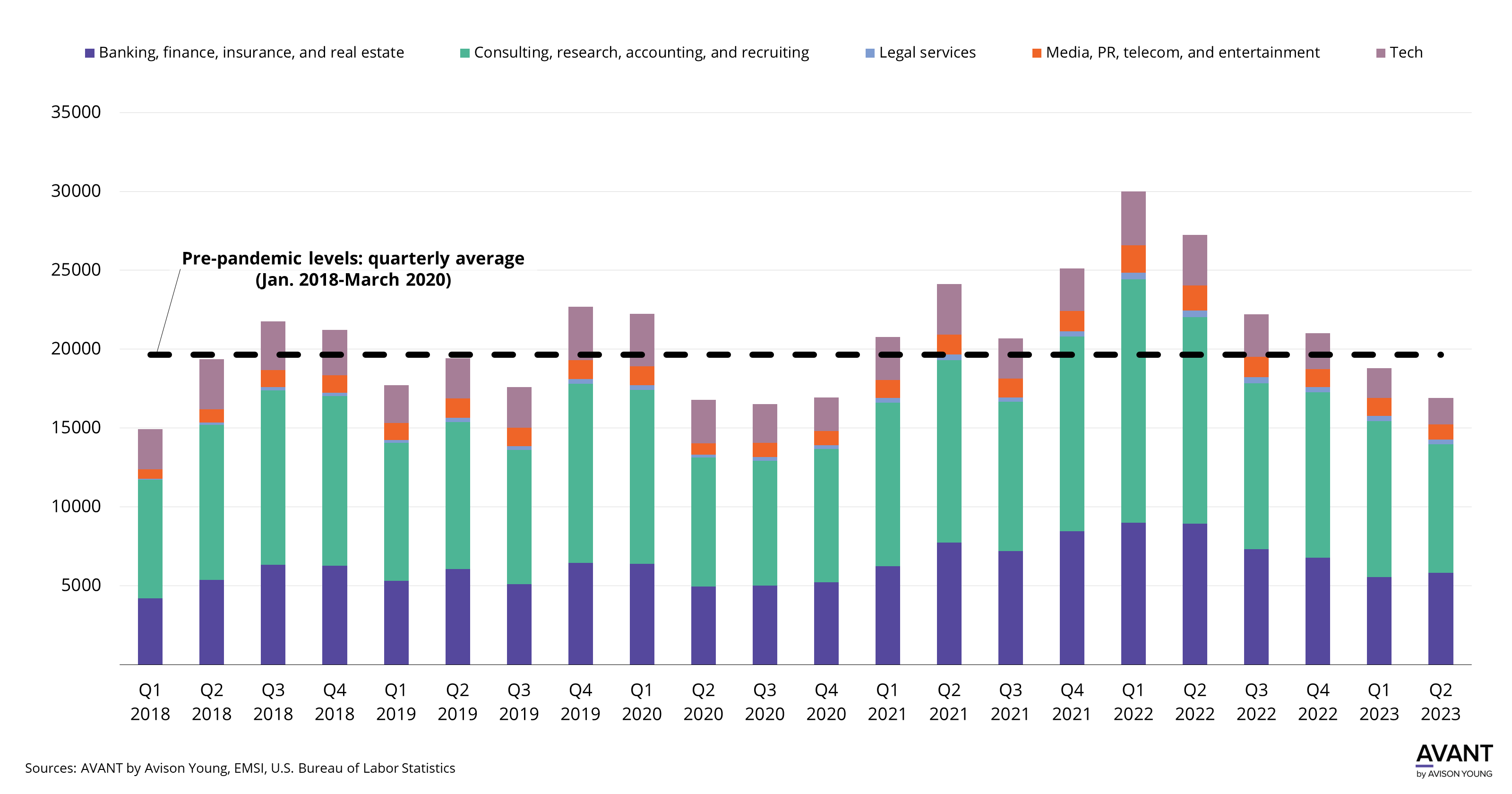 The total number of office job postings in Tampa as of the end of the second quarter of 2023 was 14% lower than pre-pandemic levels and 38% lower than the second quarter of 2022. This demonstrates the result of companies pausing real estate and hiring decisions as cost-saving measures amidst the downturn.
The greatest decline of office job postings since before the pandemic is within the tech sector, with postings down 42% as of the end of the second quarter, compared to pre-pandemic levels. Meanwhile, the legal sector has experienced the greatest growth over that same period, with office job postings up by 41%.
Tampa's unemployment rate rose from 2.6% at the start of 2023 to 3% in June but remained below the national unemployment rate of 3.5%.
August 22, 2023
Additional resources
Get market intel