Boston - International trade volume continues its upward trajectory after hitting lows in early 2022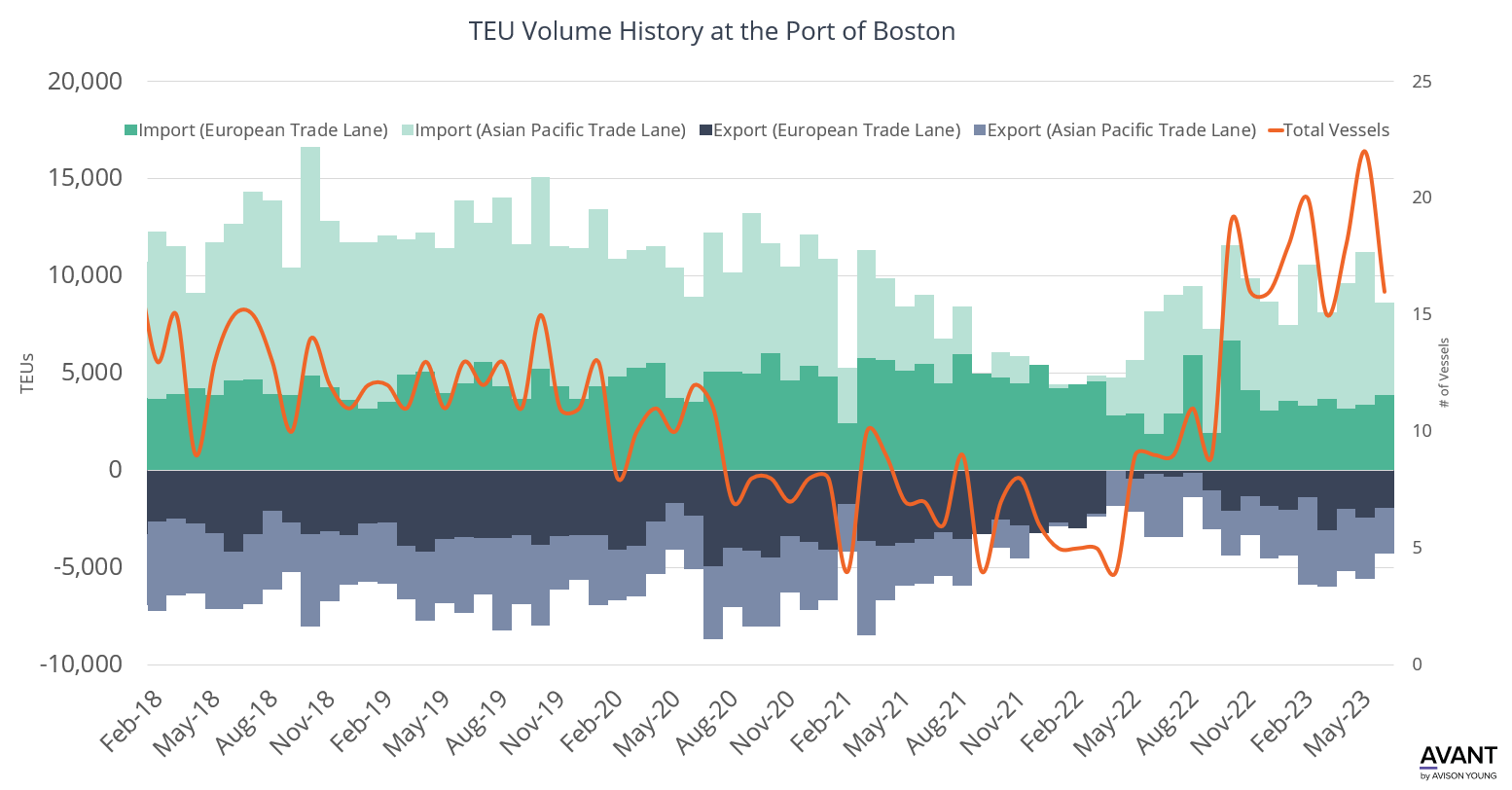 After reaching a nearly all-time low in 2022, the import/export volume through Boston's Conley Terminal port has experienced a significant increase in TEU (Twenty Equivalent Units/Cargo Containers) volume. This uptick suggests that the market's health is approaching pre-pandemic levels.
Following a nadir of 4 in April 2022, the total count of vessel arrivals and departures in Boston reached a highpoint of 22 in May 2023. This trend is likely attributed to the harbor dredging project, aimed at augmenting the capacity of New England's largest port. This enhancement enables a greater number of vessels to occupy the space concurrently.
The heightened trade volume is driving greater demand for supply chain-oriented operations, particularly in warehouse and distribution assets.
Source: Massachusetts Port Authority (MassPort)
Since Jan 2018
Get market intel