Leasing activity across the Chicago Industrial market continues to surpass the rapid pace of new developments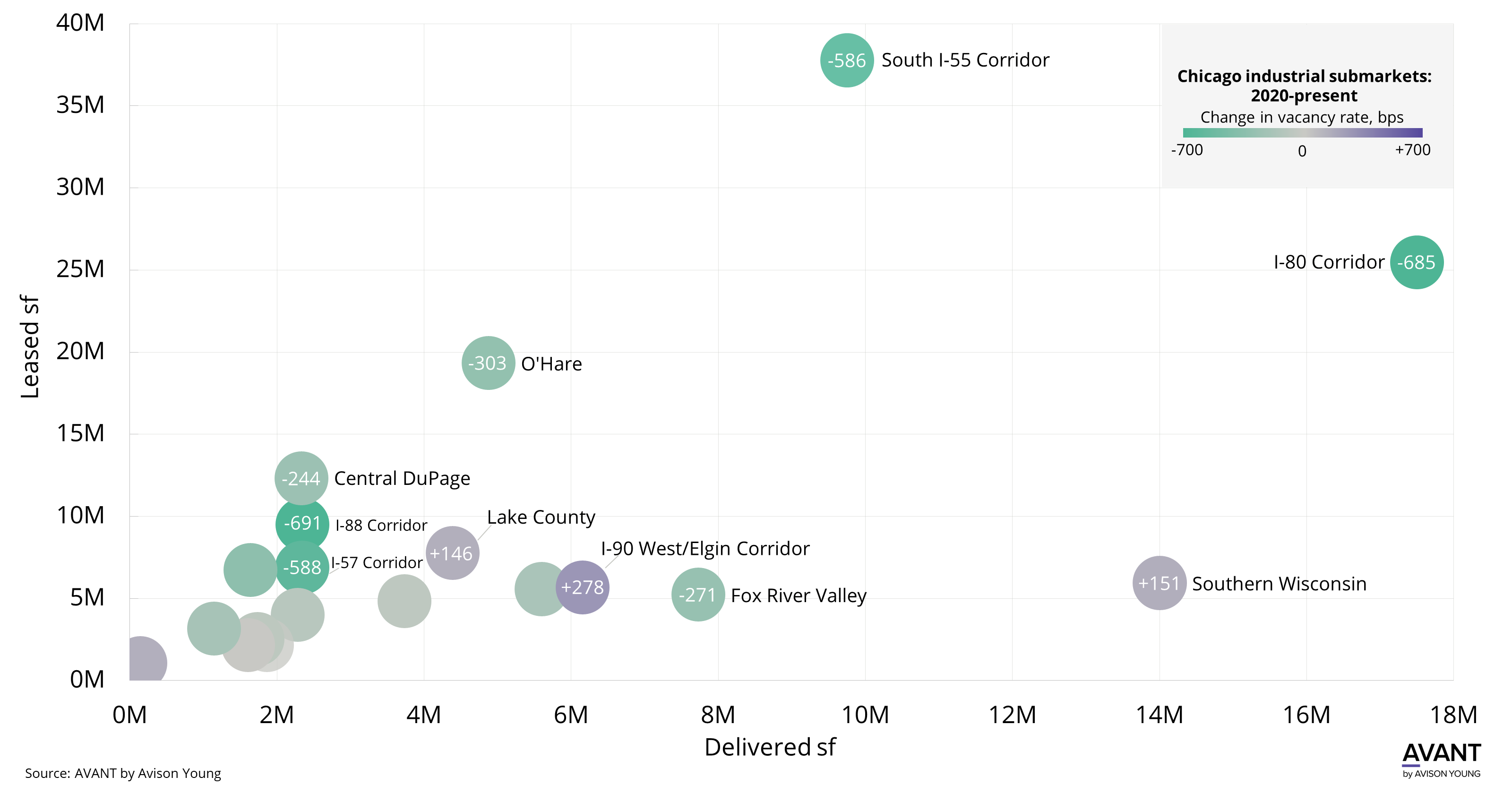 Despite over 95.0 msf of new product being added since 2020, nearly every submarket has experienced a contraction in vacancy over the same period.
While I-80 and South I-55 Corridors boast some of the highest levels of new product, they have also witnessed some of the most notable declines in vacancy rates throughout the Chicago market.
The tightness of these two submarkets have pushed excessive demand into neighboring Central DuPage, I-57 and I-88 Corridors. This increased demand, coupled with limited new supply, has pushed down vacancy rates considerably.
Get market intel