Long Island - For the second consecutive month, the ports of New York and New Jersey maintain a trajectory toward "normalcy"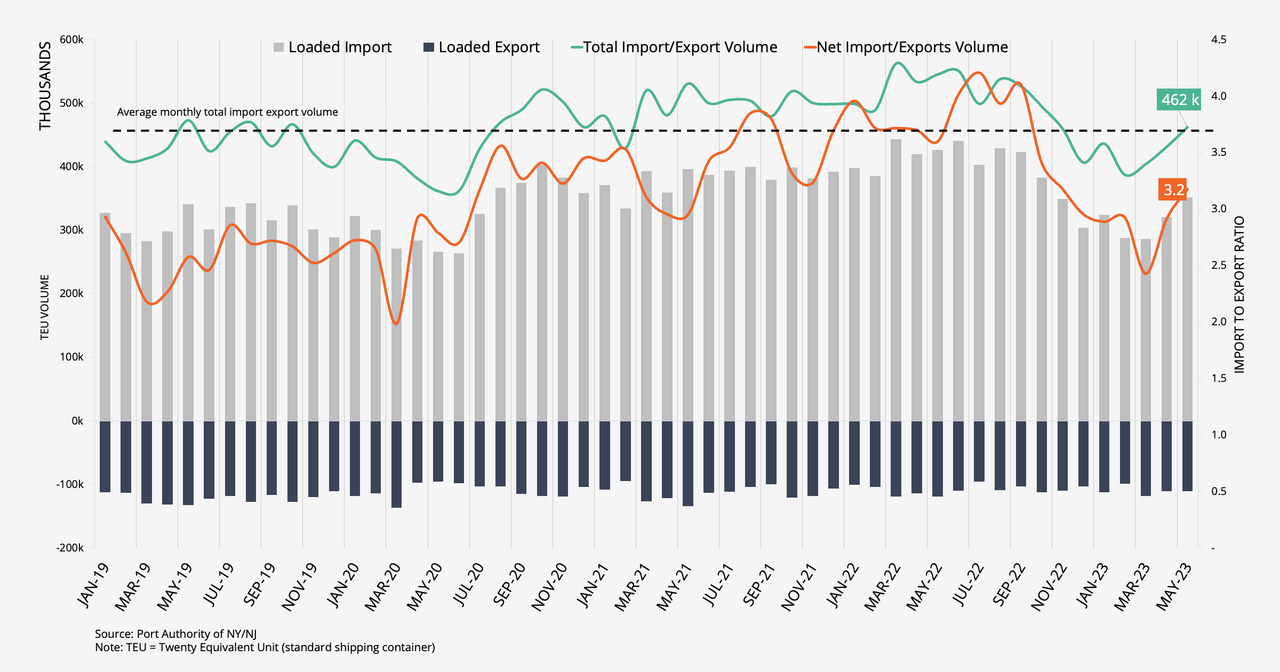 Shipping volume is up in the ports of New York (NY) and New Jersey (NJ) for the second consecutive month as of May, increasing by 19.4% since the most recent low point in February 2023.
The ratio of loaded imports to loaded exports has increased by 59.9% since the onset of the pandemic when the ports were importing only twice as much as what was exported. Historically, the Port of NY and NJ typically import over three times the number of exports.
Get market intel