Low availability pushing average asking rents in Charlotte, NC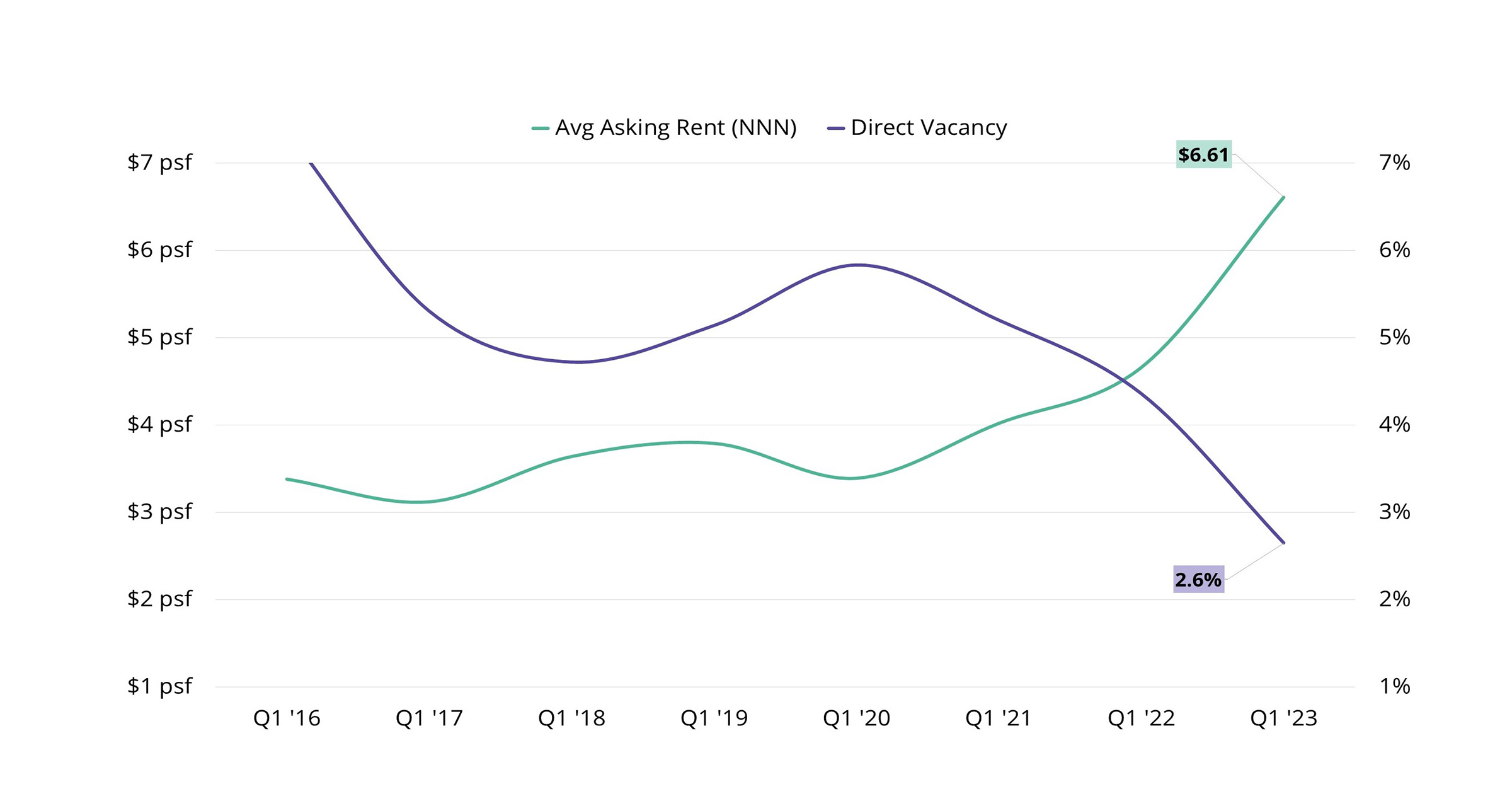 Charlotte's industrial vacancy rate has seen a continuous decline over the last three years.
The increase in average asking rents is being supported by low availability and tight vacancy. However, the roughly 20 million square feet of inventory currently under construction should provide relief for tenants entering the Charlotte market.
Developers are using trended rents in their proformas, rather than anticipating historic rent velocity.
Get market intel