Major tenants drive shift in industrial leasing activity in Tampa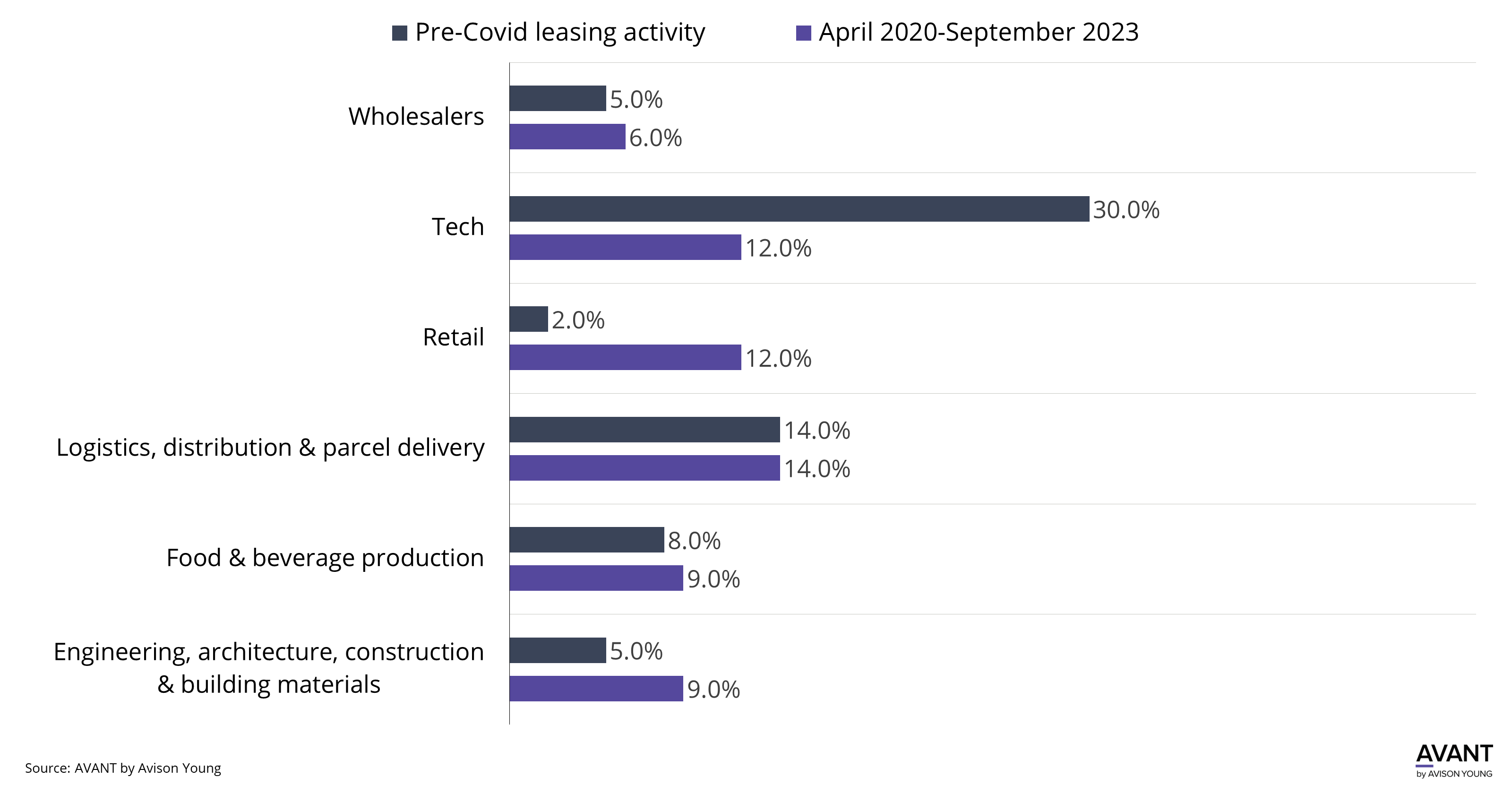 Since the onset of the pandemic, industrial leasing demand in Tampa has undergone changes due to the surge in e-commerce, population migration, and strong economic conditions that have fostered business expansion.
The Tampa market has experienced an influx of retailers since 2020, marking a 10% increase in their share of leasing activity. Prominent retail giants such as Home Depot, Ace Hardware, and Best Buy are a few tenants that have expanded or ventured into Tampa amidst the pandemic.
The engineering, architecture, construction, and building materials industry experienced a 4% rise in the share of leasing activity since 2020, leading to 9% of overall activity as of September 2023. The top three leases signed after the pandemic in this sector are Chadwell Supply, Future Development & Design, and Johnson Controls.
September 26, 2023
Additional resources
Get market intel