Gap Between Class A Base and Net Effective Rents Sees a 72.5% Increase Since Pre-COVID Era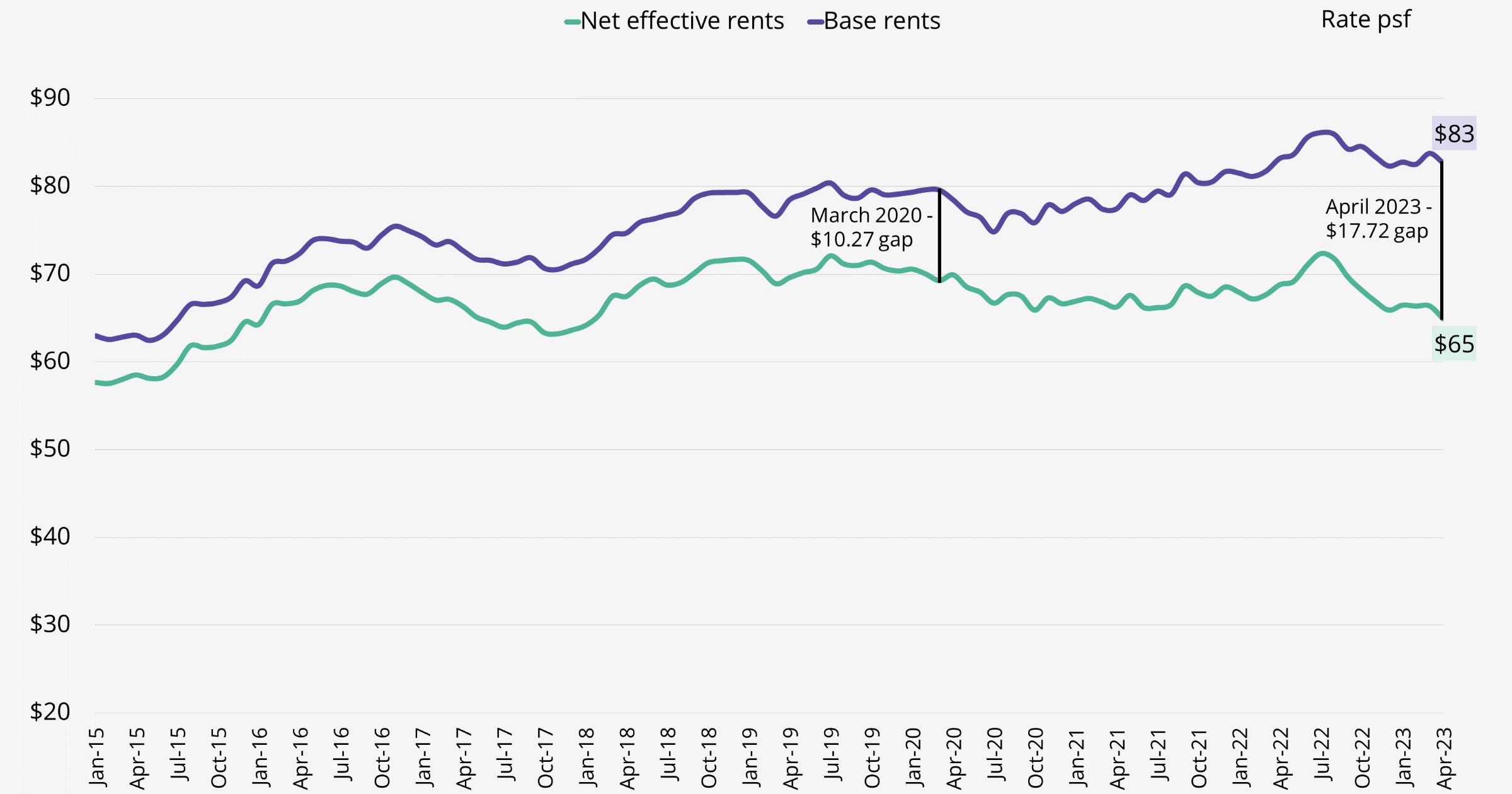 The demand for top-tier Manhattan office space remains strong, with Trophy properties, the top 10% of inventory, comprising more than 33% of all leasing activity post-COVID-19.
To compete with these elite offerings, landlords of high-quality Class A properties are now providing historically generous concession packages to entice tenant commitments. Since March 2020, free rent periods for Class A properties have jumped a substantial 60.6% to 11.7 months, while tenant improvement allowances have risen 35.8% to an average of $126.43 per square foot.
Despite this trend, base rents for Class A spaces have held firm at near-record highs. This has created an ever-widening gap of $17.72 between Class A base and net effective rents, representing a 72.5% increase from pre-COVID levels.
Get market intel