Manhattan Law firms' share of leasing activity approaching 2010 levels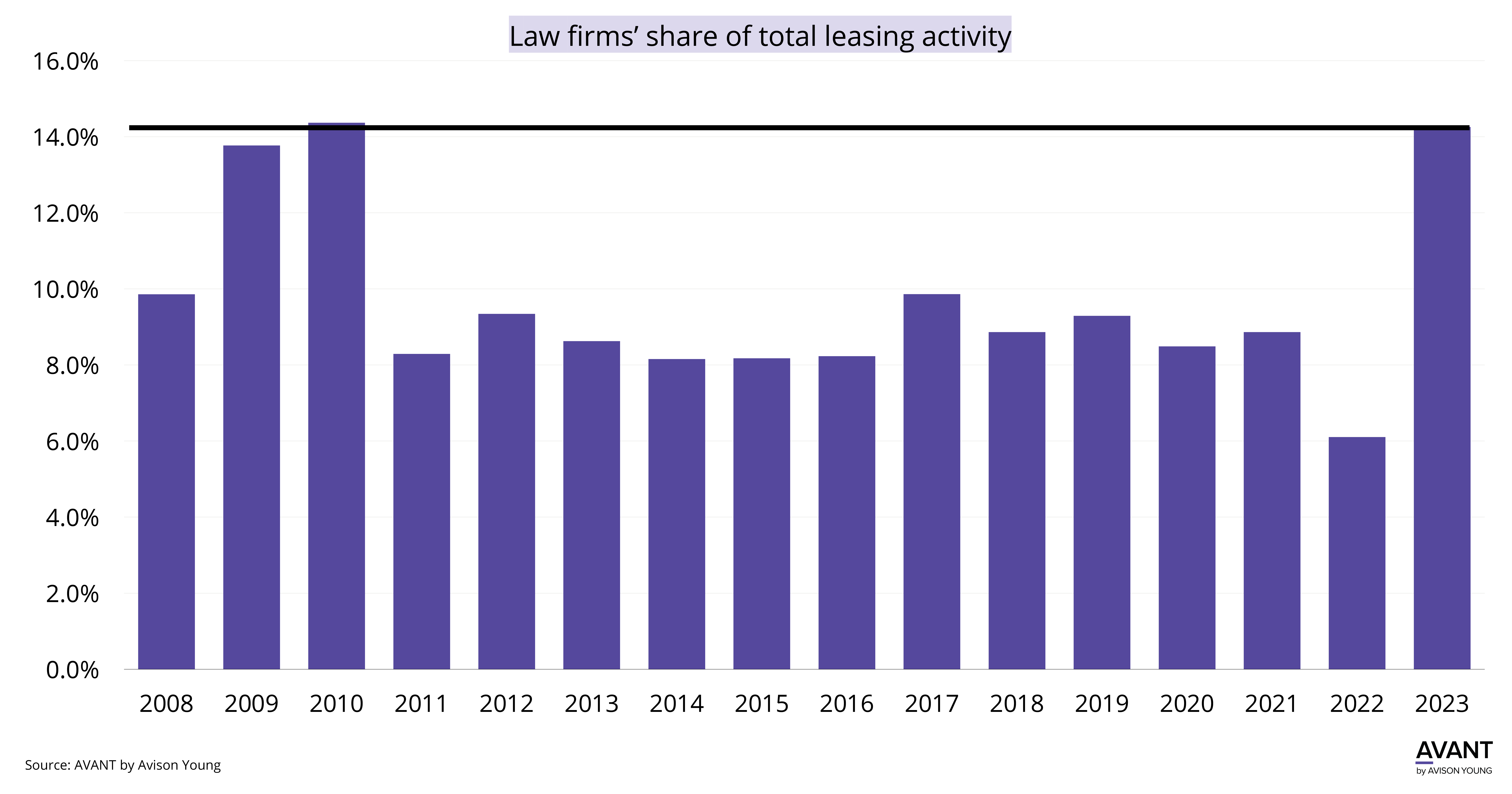 Historically, law firms have become more active in the market when they perceive they have the greatest leverage, a trend that became evident in the years following the Great Financial Crisis in 2009-2010.
Concession packages for most asset classes are currently near their all-time peak, providing tenants with the opportunity to secure the best possible deals in terms of concessions.
Year-to-date, law firms accounted for 14.3% of leasing activity, just slightly below the 14.4% recorded in 2010. This figure has seen an 8.2 percentage point increase from the 2022 level, which was at 6.1%.
Get market intel