Manhattan office employment and job postings tell two distinct stories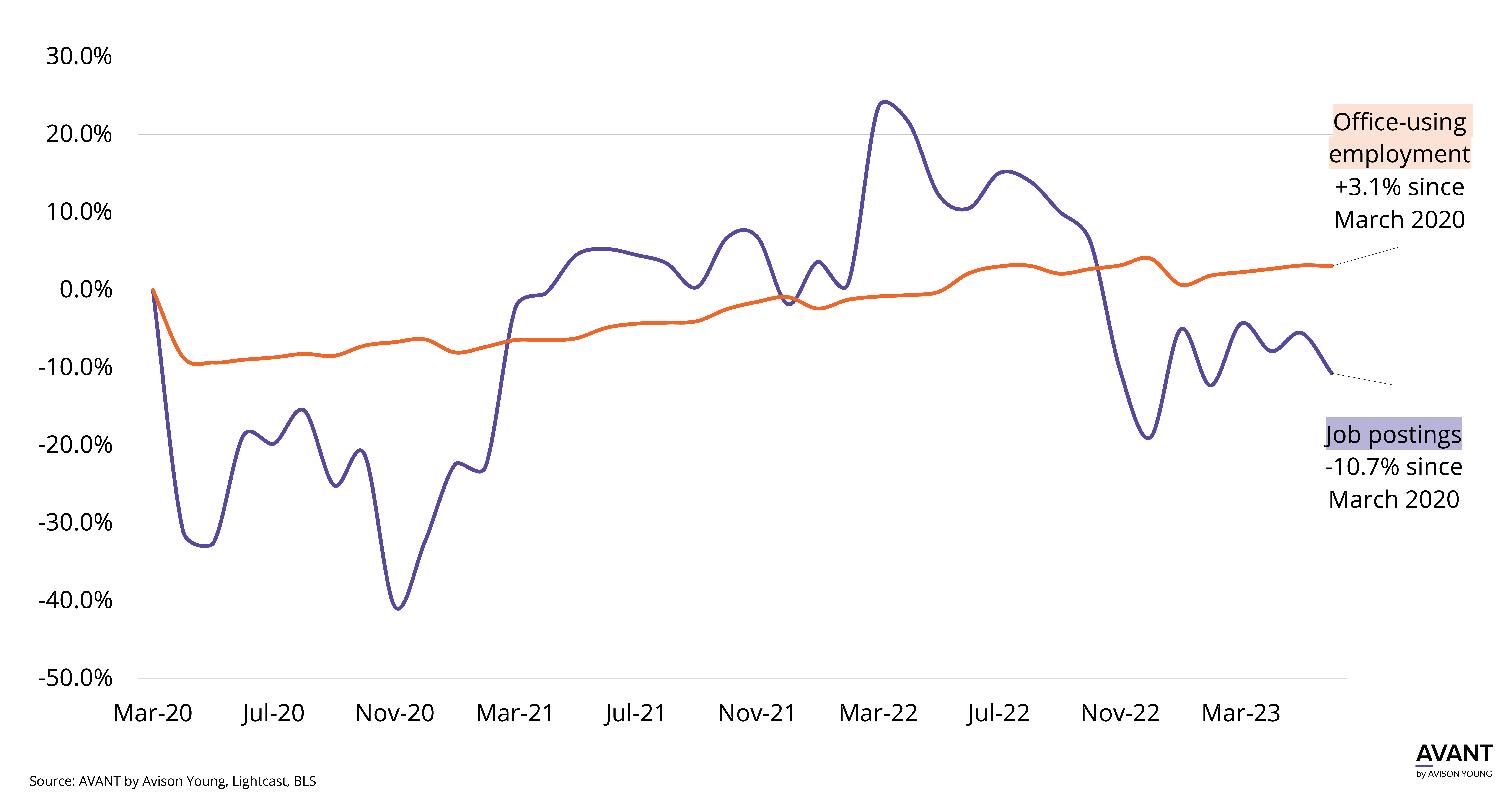 Job postings serve as a reliable leading indicator of future employment and simultaneously offer insights into current office demand trends. This is particularly relevant as employers persevere through competitive labor market conditions and an unpredictable economic climate.
In the context of Manhattan, employment tied to office usage experienced a decline in 2020 as a result of the pandemic. However, it has steadily rebounded, reaching a historic peak in June 2023 with a notable 3.1% surge since March 2020. In contrast, job postings have undergone a significant reduction over the past two years due to economic considerations, exhibiting a substantial decrease of 10.7% since March 2020.
Get market intel