Months on the market — another indicator of the industrial sector's underlying strength in DFW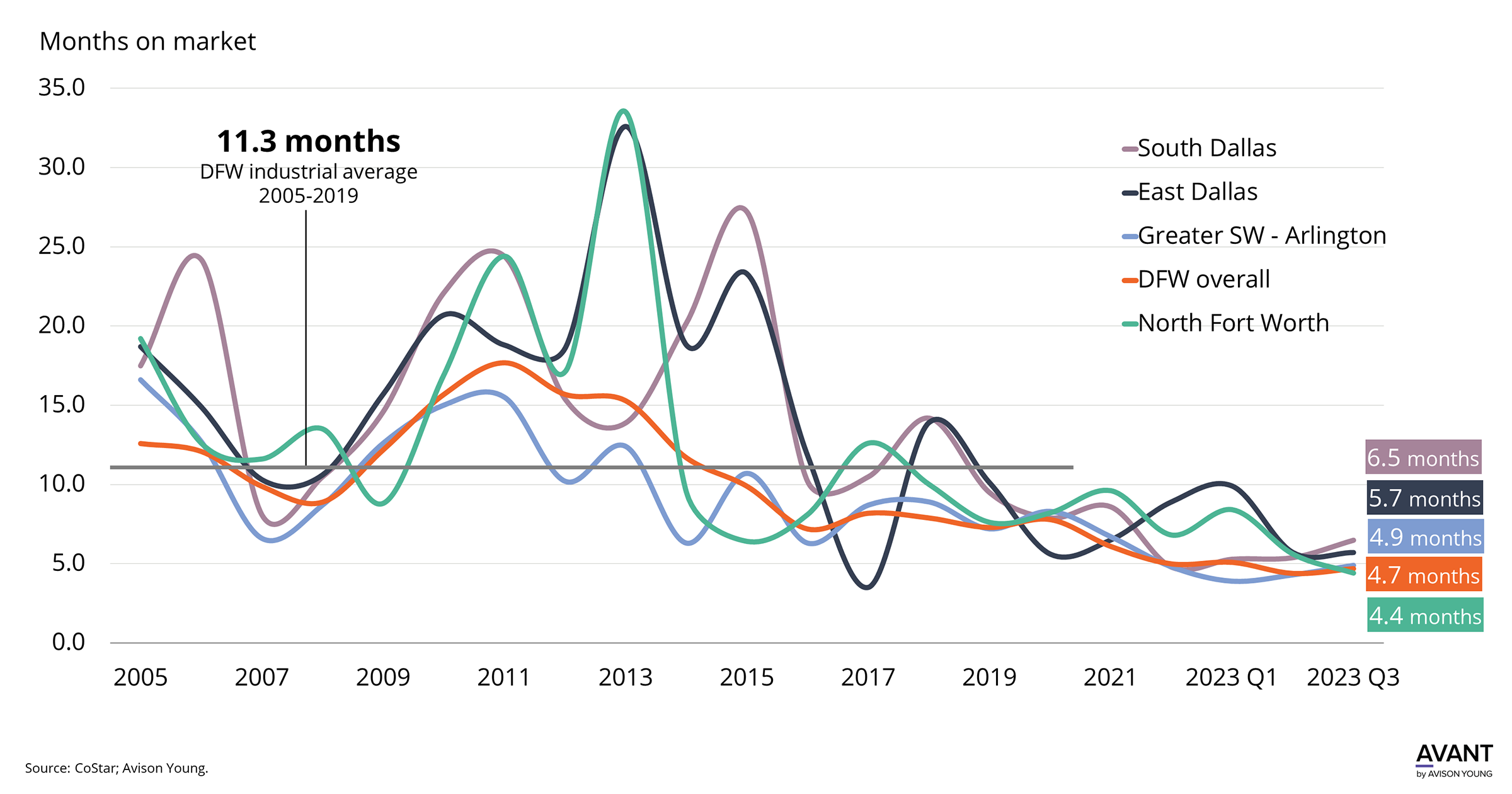 Vacancy is a metric that many use to track a market's health. DFW industrial vacancy has ticked up the last few quarters and now stands at 8.9%. This is slightly above the region's long-term average.
While it might appear that the market is "softening", this increase is exclusively due to the high volume of properties recently delivered that are in initial lease-up. Vacancy in assets delivered before 2022 is under 6.0%.
Another barometer to gauge market vitality is months on the market, the time space remains on the market before it is leased. DFW's longer-term average (prior to the current boom) was 11.3 months. As of Q3, months on the market dropped to an astounding 4.7 months, essentially the lowest ever recorded in DFW.
The more active development submarkets have also not been weighed down by their rapid increase in supply. Alliance (North Fort Worth), for example, has come down to 4.4 months on the market. Of the development hotspots, South Dallas is the slowest, topping out at 6.5 months, which is still almost 2½ times lower than its long-term average.
Get market intel