New Jersey's Industrial Leasing: A Signal of Post-Pandemic Resilience and Recovery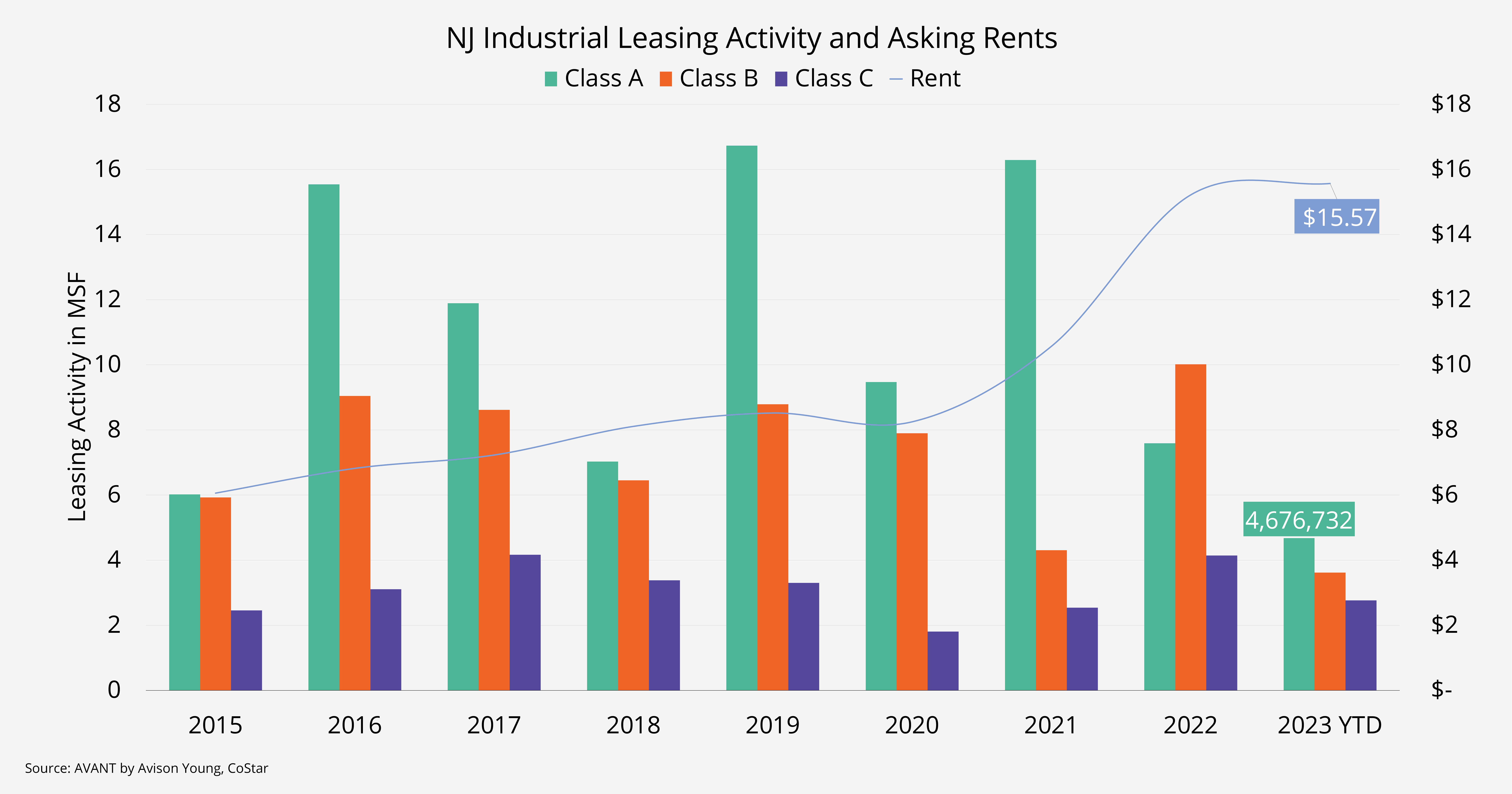 Industrial leasing activity in New Jersey year-to-date is on pace for its best performance since the conclusion of the Covid-19 Pandemic. This trend indicates the robustness of the industrial real estate sector, suggesting increased economic stability and continued confidence among investors.
Asking rents have surged by nearly 100% since 2020 and an impressive 250% since 2015. This sustained growth underscores the sector's resilience in an increasingly uncertain economic climate, emphasizing its attractiveness for investors and tenants alike.
Throughout the first half of 2023, tenants have shown a growing preference for Class A properties. This shift reflects the evolution of businesses, as these top-tier facilities enable them to meet the escalating demands of e-commerce while optimizing their supply chain.
Get market intel