New Jersey Investment Sales Volume Down Compared to 2022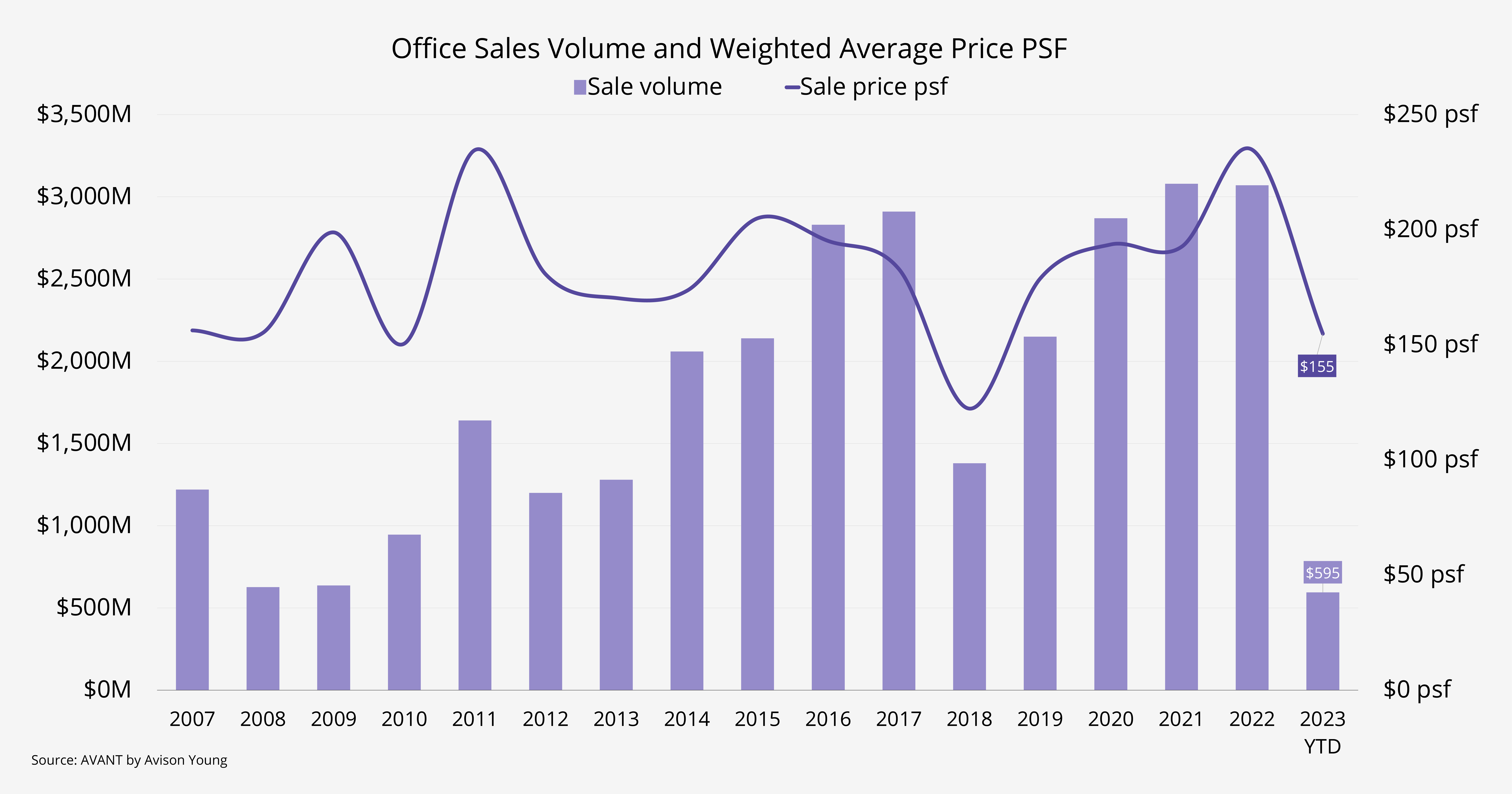 NJ office investment volume through the first half of 2023 is down 70% compared to the first half of 2022. This can most likely be attributed to the uncertainty in the future of working environments and the new normal that is working-from-home as well as economic uncertainty surrounding the increasing cost of capital brought on by federal monetary policy.
Along with the lagging sales volume, the weighted average price per square foot also diminished by 35%; reaching lows not seen since Q4 2020 ($145.88) and Q3 2021 ($146.23).
Get market intel