Office leasing activity decelerates in Jacksonville, exerting a dampening effect on job postings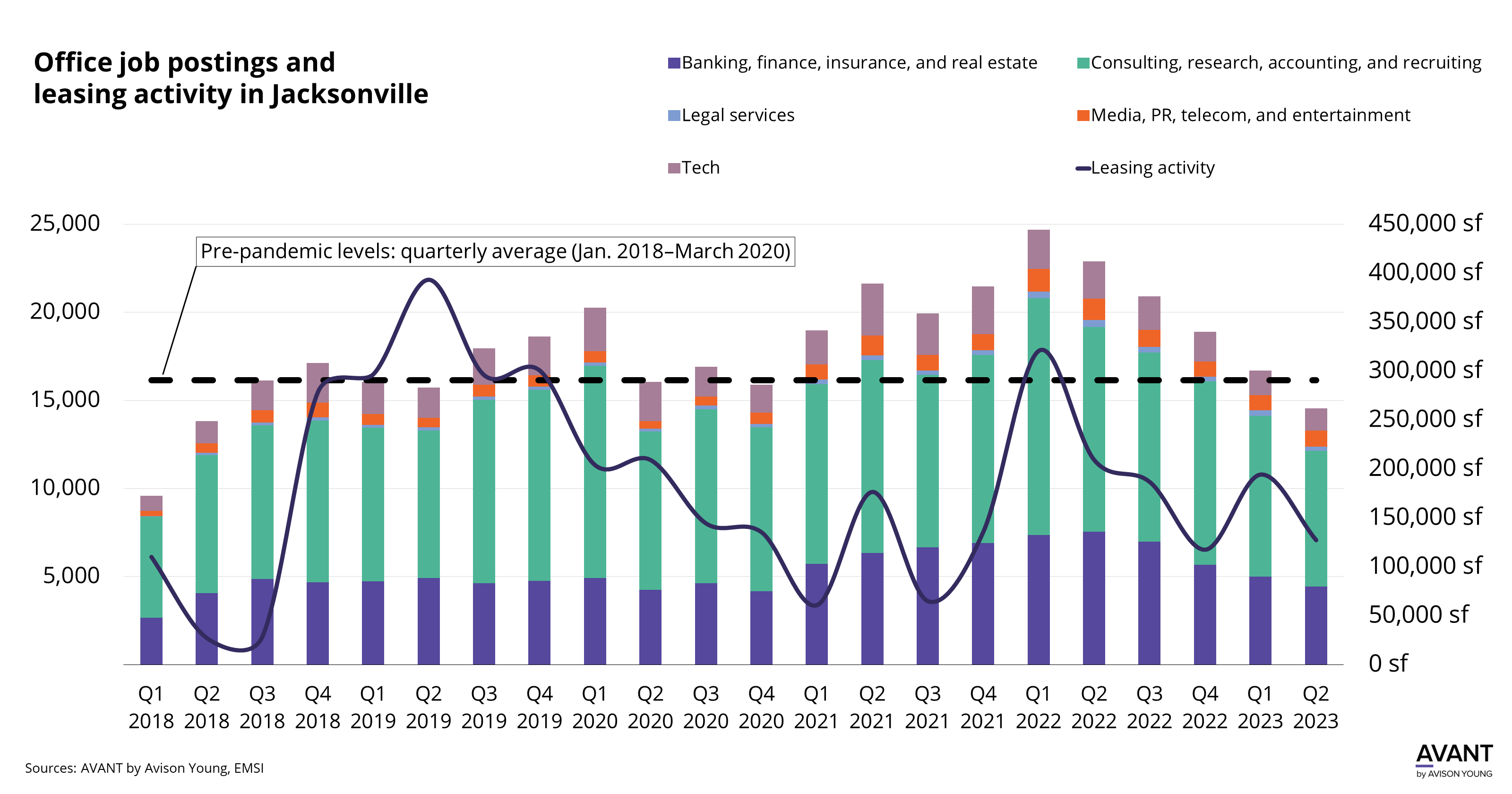 The total number of office job postings in Jacksonville is down 10% from pre-Covid levels as of the end of the second quarter of 2023, demonstrating the result of companies pausing real estate and hiring decisions while they weather the economic downturn.
The tech sector has experienced the largest decline of job postings, with second quarter postings in 2023 down 31% compared to pre-Covid levels (Jan. 2018 – March 2020). Meanwhile, the legal industry has emerged as a leader in post-pandemic leasing activity, demonstrating a strong commitment to returning to the office and leading to a remarkable 54% increase in job postings.
Leasing activity has shown a year-over-year decline of 31%, reflecting the slowdown in office job postings. Nonetheless, this trend is anticipated to be transient, as industry experts anticipate a swifter rebound in Florida's markets, particularly Jacksonville, compared to most other markets.
September 25, 2023
Additional resources
Get market intel