Office property Commercial Mortgage Backed Security (CMBS) loan maturities are increasing across Greater Philadelphia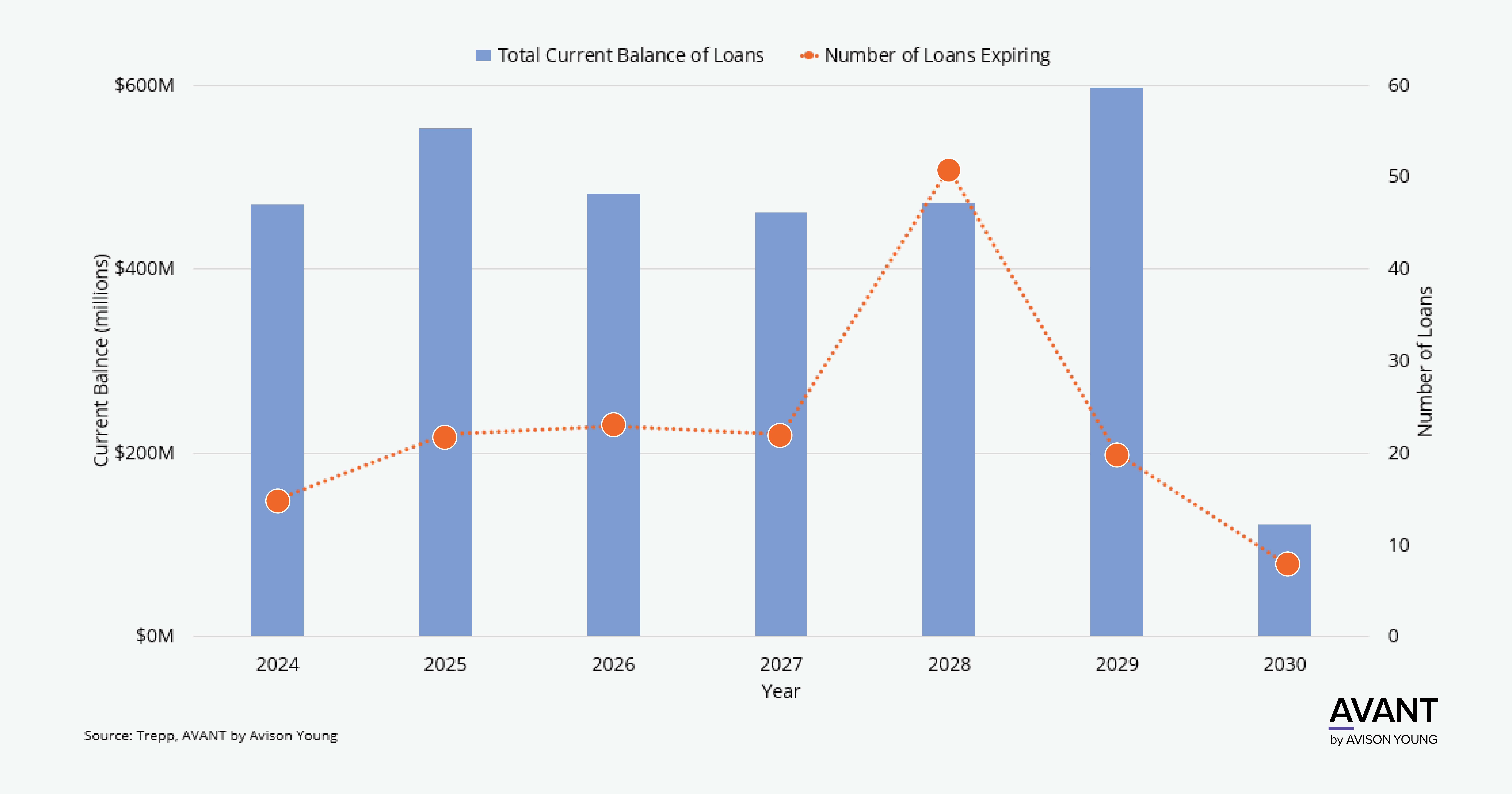 Across the Greater Philadelphia region, there are 27 office property CMBS loans set to expire by the end of 2025, the total current balance of these loans equates to just over $1 Billion dollars.
From 2024 to 2028, office CMBS loan maturities across Greater Philadelphia are set to increase 240%, from 15 loan maturities in 2024 to 51 loans in 2028.
Total current balance of the 161 office CMBS loans expiring between 2024 and 2030 is $3.16 Billion dollars.
Get market intel