Pennsylvania & New Jersey Office Construction Costs 2022 vs 2023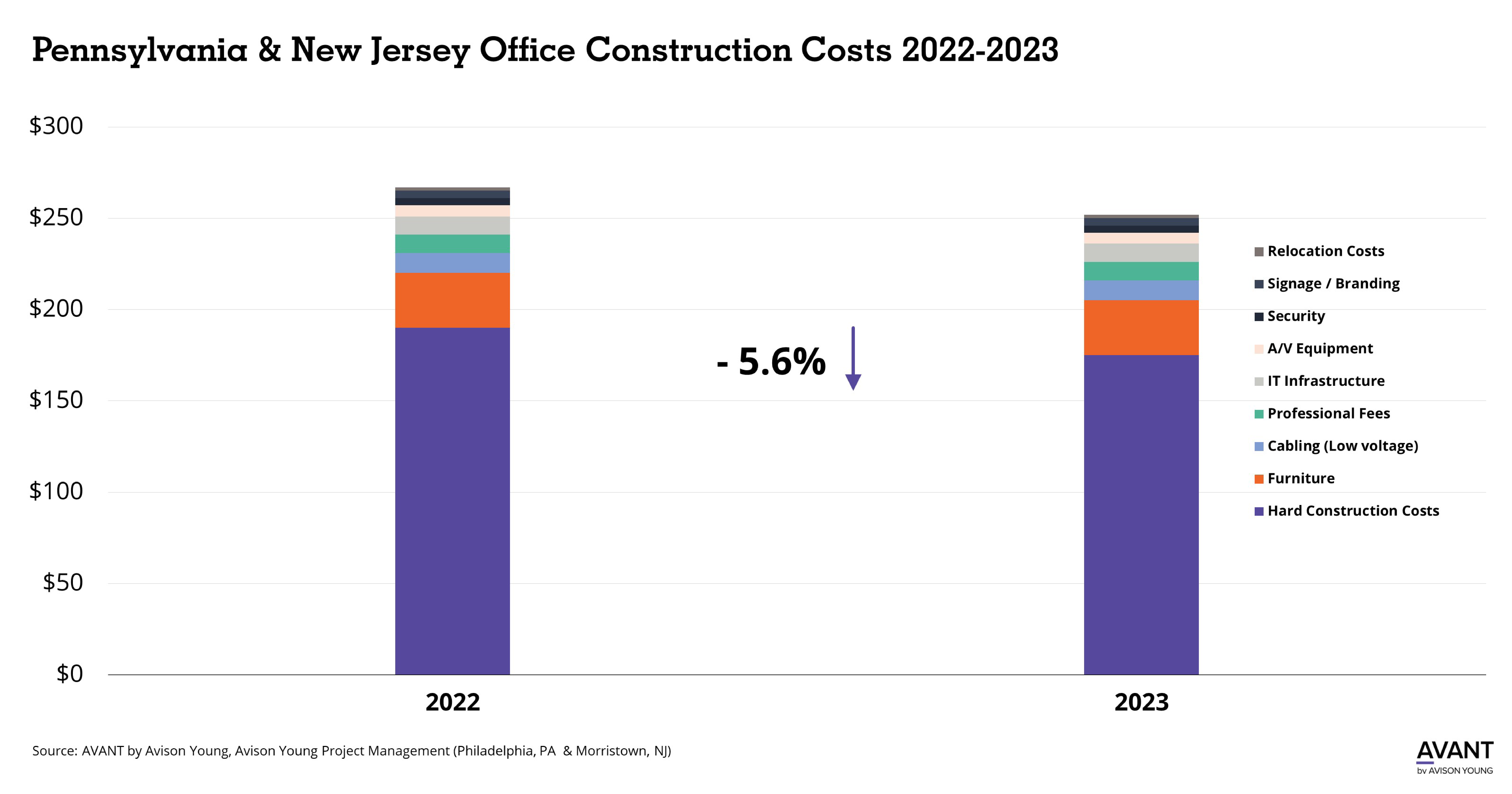 Construction material costs were at an all-time high in 2022 as demand significantly outpaced supply, and we are just starting to see some relief in 2023.
Although overall construction costs are decreasing there is still limited demand to lease office in the PA-NJ area. Overall office PSF costs have decreased roughly 5.6% YoY.
Tenants are now often looking to downsize overall square footage to maximize their floorplan to better fit hybrid work strategies.
Get market intel