Philadelphia industrial job postings see increase after exhibiting a twelve-month decline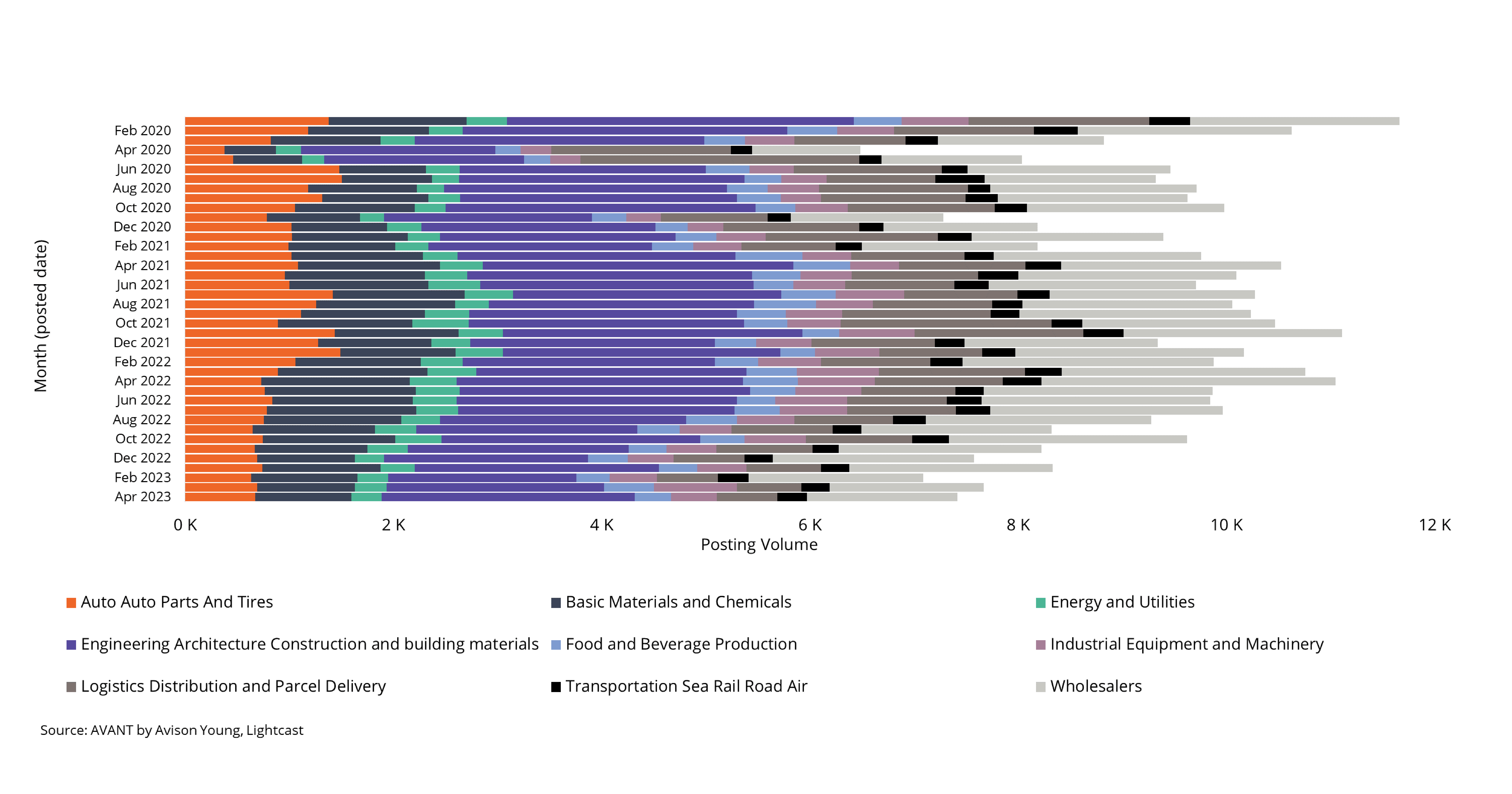 In the past twelve months, total industrial-based job postings have decreased 28% from their last highs set back in April 2022. However, over the last three months, postings are up 5%.
Since June 2020 (Mid-Pandemic) through April 2023, total job postings for industrial using tenants has decreased 16%.
Engineering, Wholesalers, Basic Materials and Chemicals postings accounted for 65% of total industrial-based job postings.
Get market intel