Raleigh retail rents surge despite little change in employment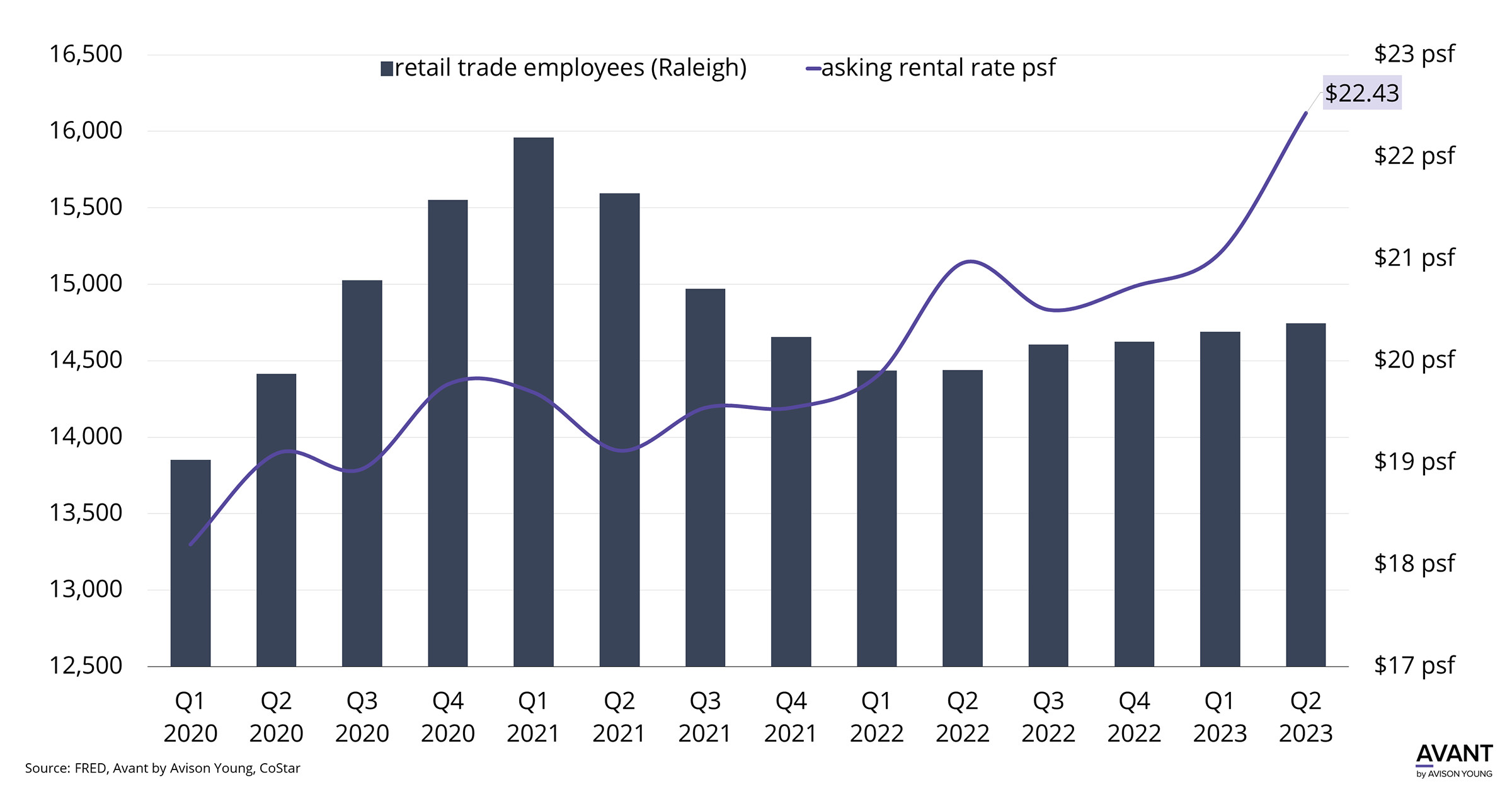 The total number of retail trade employees in Raleigh has remained significantly lower (just under 15,000) than the peak it reached in Q1 of 2021 at nearly 16,000 employees.
Asking rental rates have climbed substantially during the same period — while they were below $20 sf in Q1 of 2021, they reached $22.43 in Q2 of 2023.
These differences suggest that although retail hiring may be gaining momentum slowly, demand for retail space remains very strong in Raleigh.
October 24, 2023
Additional resources
Get market intel