Retail sales in Gainesville experience a strong recovery following the impact of the pandemic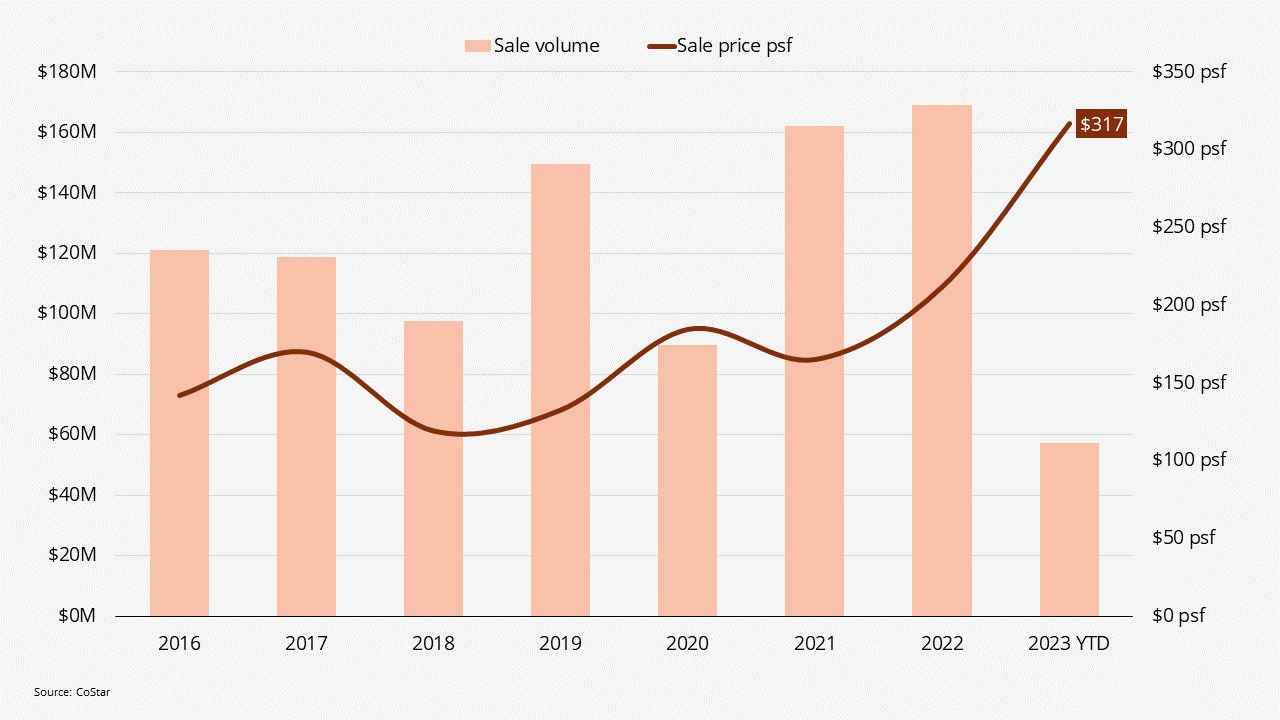 The price per square foot (psf) of retail assets has reached an unprecedented milestone, soaring to $317 and indicating a remarkable year-over-year increase of 50%.
Despite a slight decline in sales volume compared to 2022, the average cap rate for retail assets remains steady at 6.3%, showcasing stability in the market.
With economic uncertainty prompting investors to seek alternative avenues for capital placement, the retail sector emerges as a compelling choice, boasting robust market fundamentals that have consistently improved over the past three years.
June 5, 2023
Additional resources
Get market intel