Ridership on the Long Island Rail Road (LIRR) is steadily returning to normalcy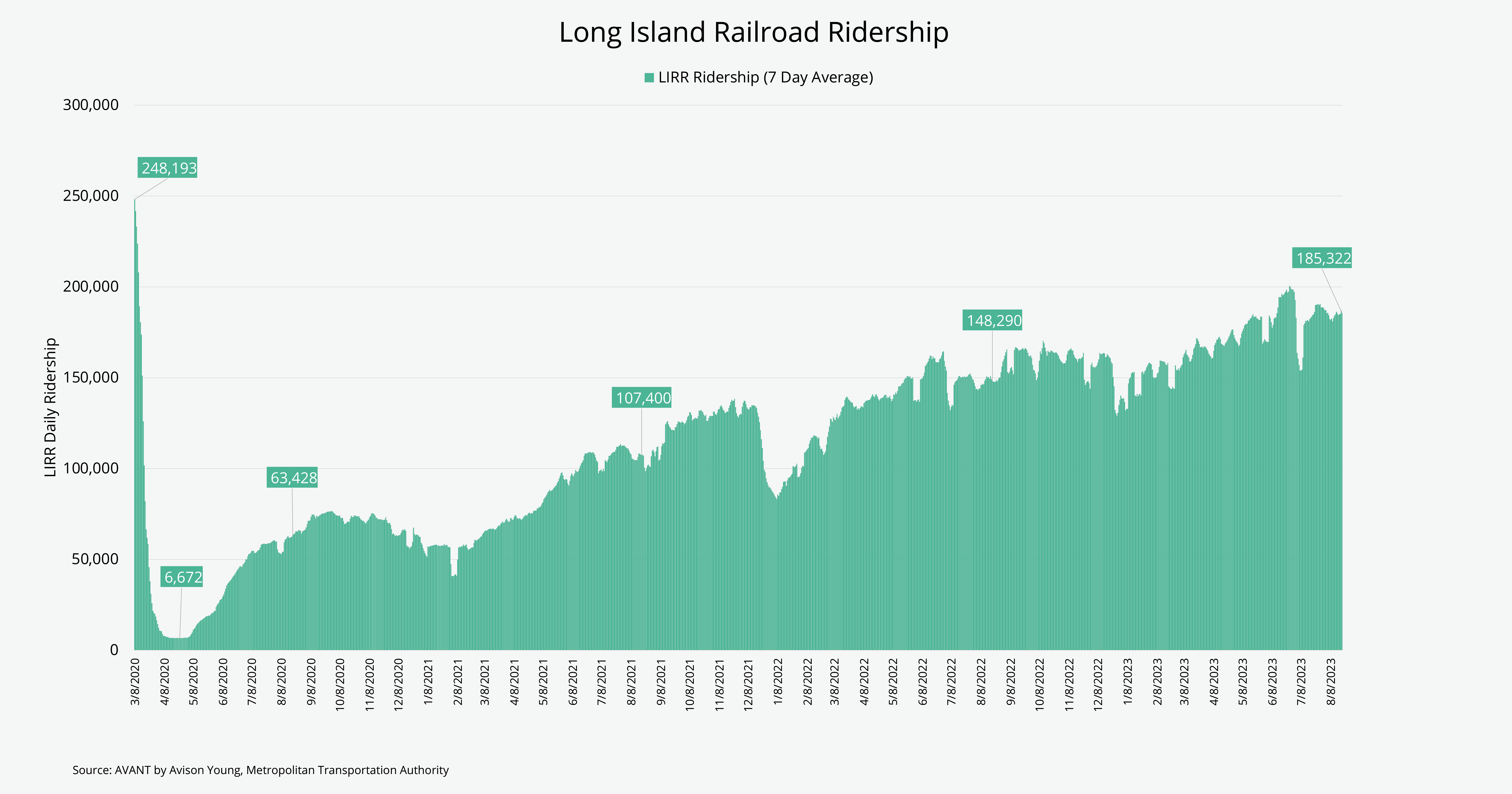 In the week immediately preceding the commencement of lockdowns, the average seven-day ridership on the Long Island Rail Road (LIRR) stood at 248,193. In the weeks subsequent to the imposition of lockdowns, this figure plummeted to a mere 6,672, constituting a remarkable 97.3% decrease.
The nadir of ridership occurred in April 2020, after which a gradual but consistent annual increase has ensued. When evaluating the same date (August 20th), substantial strides have been achieved. Ridership witnessed a 69.3% upsurge from 2020 to 2021, followed by a 38.1% increase from 2021 to 2022, and an additional 25% growth from 2022 to the present day.
At present, the average seven-day ridership stands at 185,322 passengers. While this figure has yet to fully recover to pre-pandemic levels, the overall trajectory is undeniably promising. The persistent ascent of ridership figures toward pre-pandemic norms signifies a resurgence in employees returning to office environments, consequently hinting at heightened leasing activities within the office sector in the foreseeable future.
Get market intel