San Francisco office vacancy and 30-year mortgage interest rates converge following the Covid-19 pandemic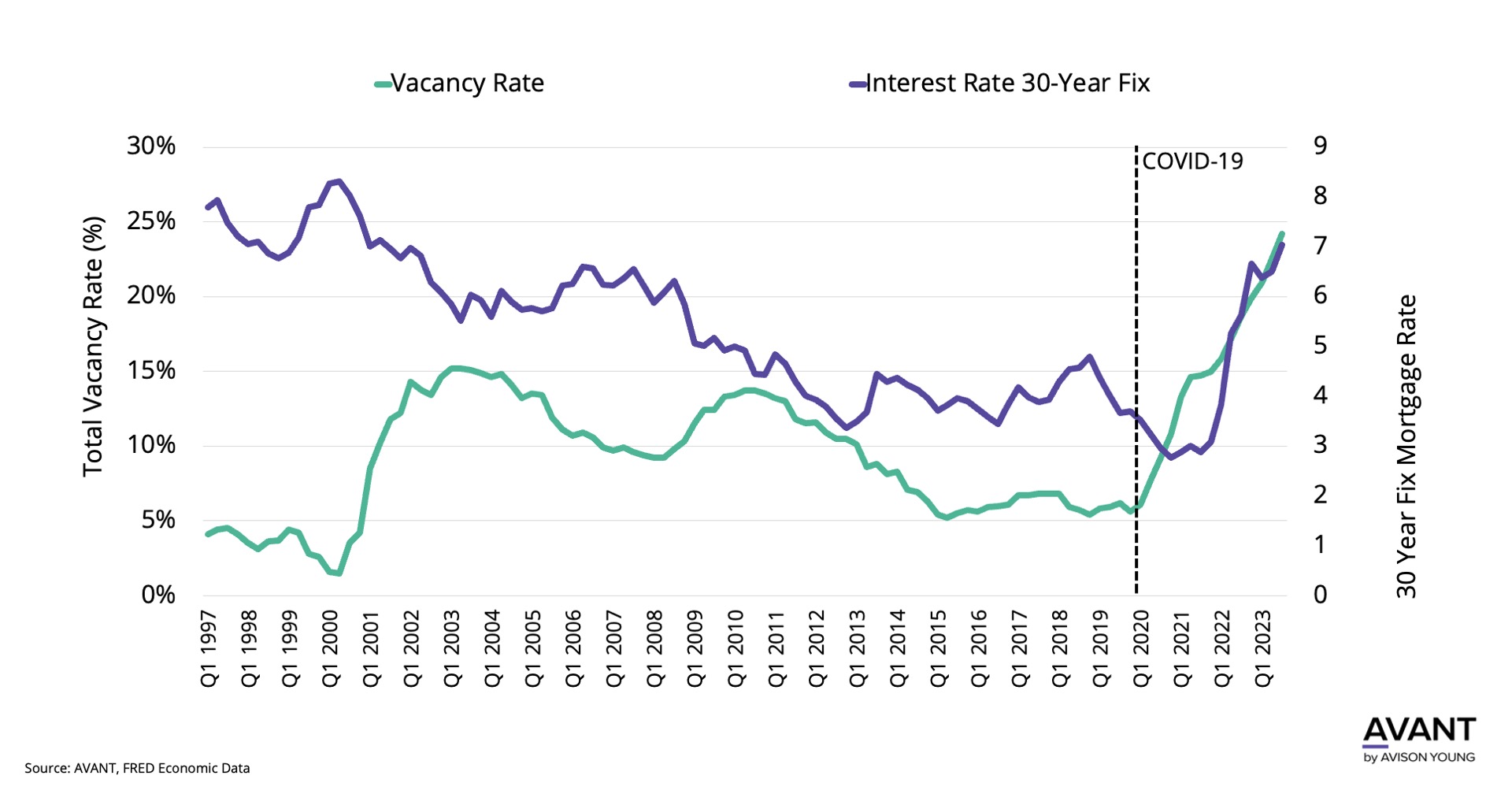 Historically, office vacancy and market strength had an inverse relationship with interest rates. During periods of low office vacancy and economic strength, the Federal Reserve responded by raising interest rates, and vice versa.

However, the external economic disruption of the pandemic has broken that trend and record high vacancy rates now exist amidst sharply rising interest rates.

As the Federal Reserve raises interest rates to tackle ongoing inflation, the office market is set to confront more challenges. It is likely that the office market's recovery will not begin until the inflection point of interest rates.
Get market intel