Sector trends emerge in Tampa among office lease expirations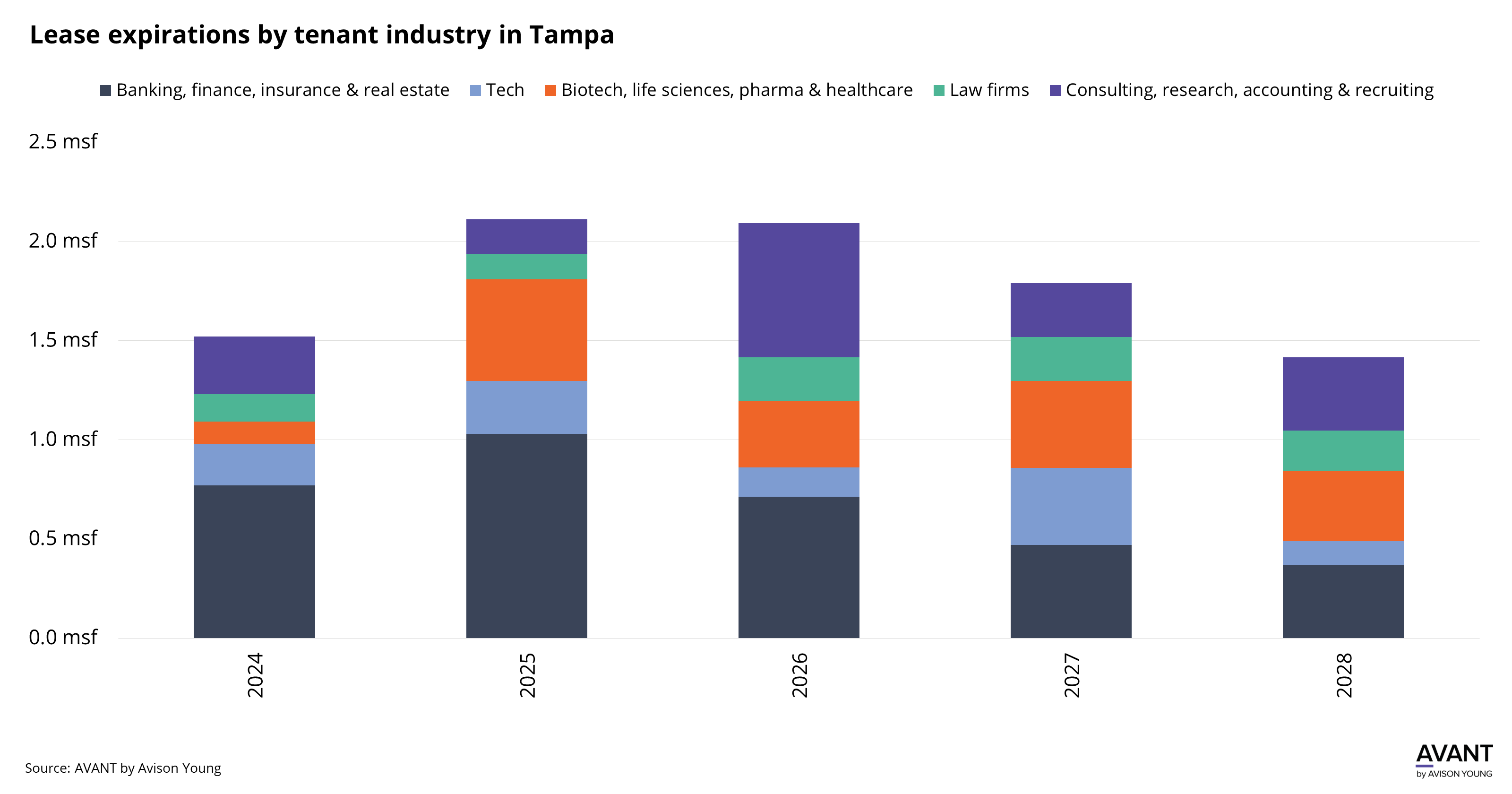 Over 3.6 million square feet of leases are set to expire throughout 2024 and 2025 in Tampa. This impending wave of lease expirations comes at a time when various sectors have experienced differing levels of leasing activity in the aftermath of the pandemic.
The banking, finance, insurance, and real estate sector is poised to represent 49.6% of all leases expiring in 2024 and 2025. Despite a drop in its share of leasing activity, this sector still accounts for the largest amount of office tenant demand post pandemic, indicating these tenants will likely continue occupying office space moving forward.
Law firms and the consulting, research, accounting, and recruiting sectors account for a combined 20% of lease expirations over the next two years. These sectors have witnessed significant growth in their share of leasing activity, increasing by 43% and 67% since the onset of the pandemic, indicating a resilient demand for office space within these professional service sectors.
November 8, 2023
Additional resources
Get market intel