Strong absorption, low vacancy, and rising rental rates contribute to a thriving retail market in Jacksonville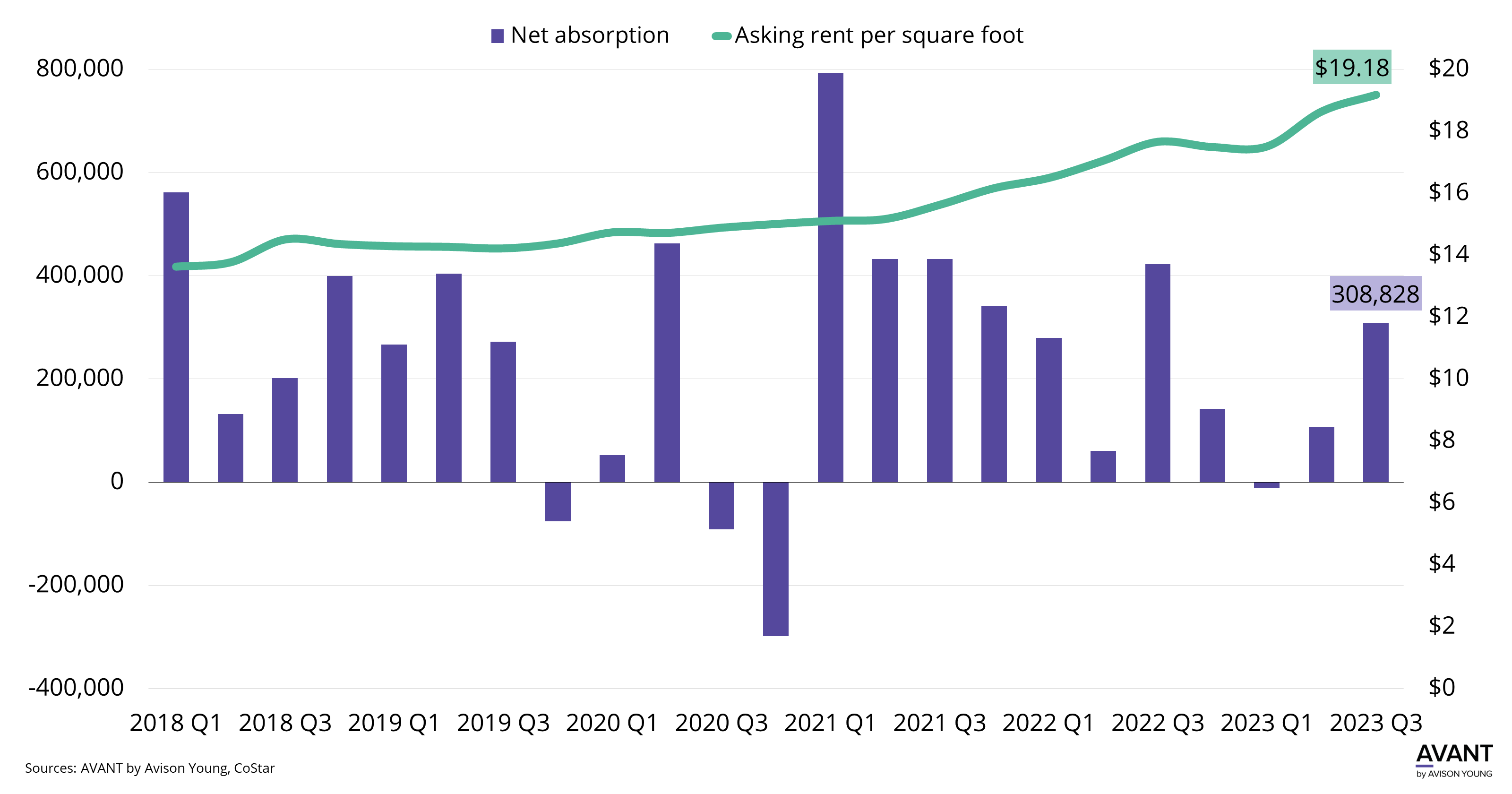 In the third quarter, Jacksonville's retail market reached its strongest quarterly net absorption since the same time in 2022. The third quarter also marked 10 quarters of positive absorption out of the past 11, fueling an 8.6% year-over-year increase in the average asking rental rate.
With a vacancy rate of just 4.3% as of early November 2023, Jacksonville has continued maintaining a sub-5% vacancy rate since before the pandemic, further demonstrating the demand for retail space in the area.
Developers responded to sustained demand by increasing the supply of retail space, delivering 1.2 million square feet of retail space since the third quarter of 2022 and showcasing their confidence in Jacksonville's retail market.
Get market intel