The 495 submarkets experience the greatest industrial growth across greater Boston in the last five years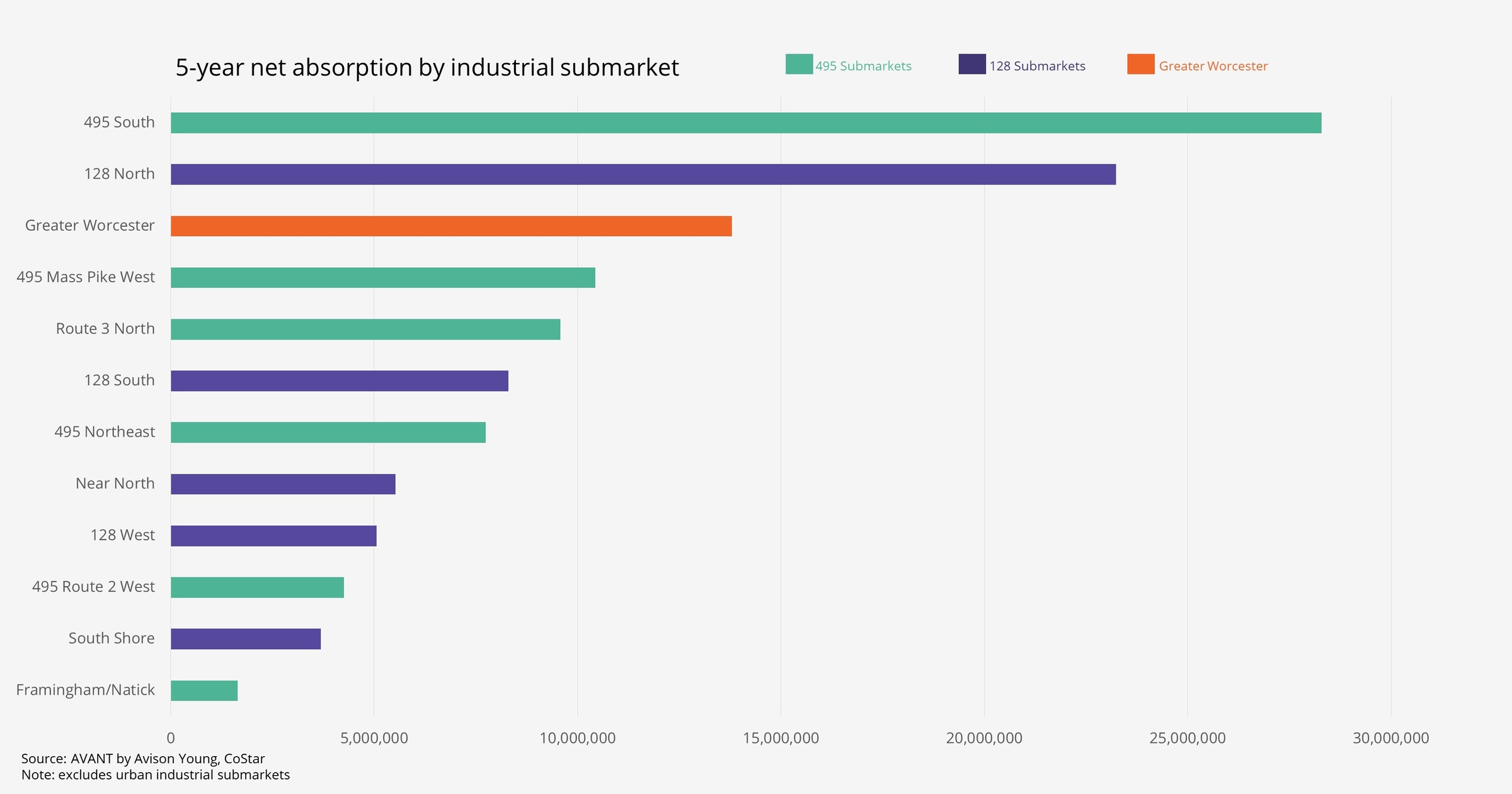 The 495 Belt has witnessed the highest growth in industrial occupancy over the past five years, boasting a net absorption of 62 million square feet (msf). In comparison, the 128 Belt and Greater Worcester contributed 45.8 msf and 13.8 msf, respectively.
Notably, the 495 South and 128 North submarkets have collectively represented a substantial portion, accounting for 42.4% of the total net absorption across the Greater Boston area in the last five years.
This robust occupancy growth over the past half-decade can be primarily attributed to the surge in e-commerce and the expansion of highly skilled manufacturing sectors, such as biomanufacturing and battery production.
Get market intel