The availability gap is shrinking between CBD and Suburban markets within Chicago for Trophy/Class A office space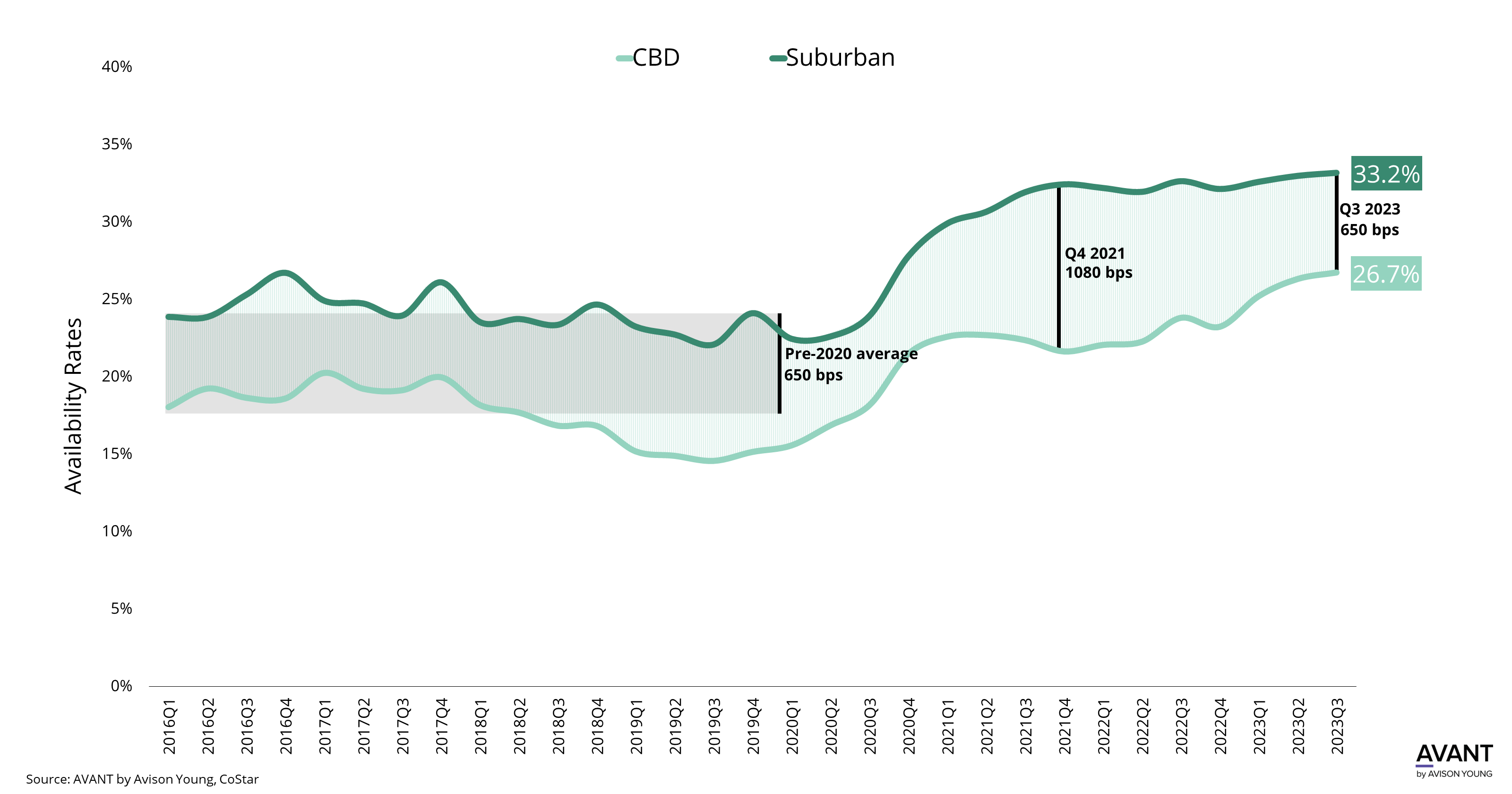 Pre-pandemic the spread in Trophy/Class A availability rates between the CBD and the suburbs averaged roughly 650 basis points (bps). Since 2020, the spread widened significantly, peaking in Q4 2021 at 1080 bps, but has been shrinking to pre-2020 averages.
Suburban Trophy/A availability has plateaued in recent quarters seeing only a 100 bps increase since the beginning of 2022 while the CBD has experienced a 470 bps increase over the same period.
This recent plateau can be attributable to conversion of large office campuses to alternative uses, such as plans for a data center at the former Sears HQ in Hoffman Estates and the conversion of the former Allstate HQ in Northbrook to an industrial distribution center.
The secondary market has played nearly twice as large of a role in the CBD, where subleases represent 22% of all available Trophy/A space in the city while this figure is only 12% within the suburban market.
Get market intel