News - Los Angeles
Karla Alba appointed to Principal as part of Avison Young's Class of 2023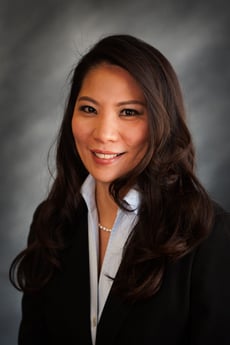 April 20, 2023
Alba joins the 700+ Principals guiding the strategy of one of the leading global commercial real estate firms
Los Angeles, Calif. – Avison Young is pleased to announce that Karla Alba has been named Principal based in the firm's downtown Los Angeles office.
Alba joins the more than 27 Principals that are being honored as part of the Avison Young Principal Class of 2023. Avison Young is a Principal-led, people-first firm with more than 700 Principals across the globe. As a private company, these Principals are industry leaders who exemplify the partnership structure, collaborative culture, and client-first mentality.
Alba has been with the company for more than nine years and specializes in Real Estate Management Services (REMS). As a recently promoted Associate Director, Alba provides Property Management Portfolio oversight of 5 million square feet in commercial real estate (office and retail) for institutional and private clients.
"Karla's strong leadership, can-do attitude and dedication to our team and clients has resulted in continued growth for our Southern California Real Estate Management region," said Jim Proehl, Principal and Regional Director, Real Estate Management Services - West who is based in Avison Young's Irvine office. "She continuously looks for ways to improve our service delivery and leads training for our newest team members. As a Principal-owned and Principal-led firm, our principals are constantly looking for new ways to drive economic, environmental, and social value for our company and the real estate industry."
Alba's career spans more than 25 years in commercial real estate management. Prior to her promotion to Associate Director, Alba served as the key client relations for two of the firm's major institutional portfolio clients, as well as managing a 416,000-square-foot Class A commercial office building in Glendale, CA, and a 95,000-sf shopping center in West Los Angeles. Alba's focus on superior customer service has had a tremendous impact on tenant relations, yielding a positive increase in tenant retention to the benefit of her clients. Alba has a hands-on approach to all aspects of her role, rendering her highly regarded among tenants and clients. Prior to joining Avison Young in 2013 through the acquisition of R7 Real Estate, she worked at Insignia/ESG, CBRE, and Grubb & Ellis. In 2022, Karla was recognized by GlobeSt.com for the Women of Influence Class of 2022. Alba has also received a Southern California Real Estate Management Services "Above and Beyond" award for 2021.
"Becoming a Principal holds significant importance as it grants me the honor of being a crucial part of the decision-making process and shaping the future of the company," said Alba. "As a Principal, I am empowered to take ownership and make decisions that can lead to better outcomes for both the company and my colleagues. Additionally, mentoring individuals and being involved in the company's future are rewarding experiences that come with being a Principal. My impact on REMS is especially valuable in generating revenue and boosting the company's profits. I hope my accomplishment can inspire others to achieve similar success in this service line for the company."
About Avison Young
Avison Young creates real economic, social and environmental value as a global real estate advisor, powered by people. As a private company, our clients collaborate with an empowered partner who is invested in their success. Our integrated talent realizes the full potential of real estate by using global intelligence platforms that provide clients with insights and advantage. Together, we can create healthy, productive workplaces for employees, cities that are centers for prosperity for their citizens, and built spaces and places that create a net benefit to the economy, the environment and the community.
Avison Young is a 2022 winner of the Canada's Best Managed Companies Platinum Club designation, having retained its Best Managed designation for 11 consecutive years.
For more information:
Darcie Giacchetto
, Media Relations Specialist – Southwest,
M: +1 949.278.6224
Follow Avison Young
Twitter (News)
│
Twitter (Deals)
│
Blog
│
LinkedIn
│
YouTube
│
Instagram