Insight Article - Net Lease
3 reasons to invest in a Triple Net Lease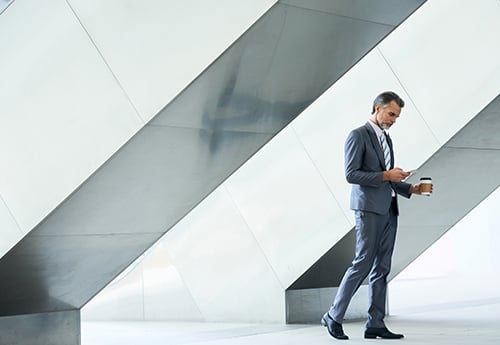 July 13, 2021
Think about any free-standing business—pharmacies, banks, your local Starbucks—and there's a good chance they're under a triple net lease agreement. There is also a good chance that these could be investment properties for sale. Also known as NNN leases, this subcategory of net leases tends to be the most commonly utilized net lease agreement for commercial and retail space, and for good reason.
So, what exactly is a triple net lease?
In a nutshell, the definition of triple net leases or NNN leases are net leases where a building tenant agrees to pay all property tax, property insurance, and maintenance costs (the three "nets"—hence the NNN) in addition to a monthly lump sum base rent. These 3 nets make these excellent investment properties to consider.
Okay, but why should i care?
Triple net lease investments generate a long-term, steady source of income for you while offering both stability and flexibility, and tend to be relatively straightforward to own and operate. Taking a look at a triple net investment property for sale is certainly one of the smarter investments you can make. Here's why:
1. You get the rewards without the risks.
NNN leases are considered to be one of the most secure investment opportunities. This is because, similar to bonds, single-tenant net-leased properties provide steady and predictable returns over time. Tenants are often part of a franchise (think McDonalds, 7-Eleven, Dollar General, and Bank of America), making them low-risk and financially stable. Additionally, since tenants commit to long-term leases, the risk of re-releasing is markedly lower than it would be with other types of leases.
2. You can allow your profits to pile up through tax deferments.
Using the 1031 and 1033 Tax-Deferred Exchange Code, you have the ability to use capital gains to your advantage and make the most of your money. Assuming your investment property appreciates and you decide to sell it, you can then avoid paying taxes on your gains by investing your profit into another property. This allows you to buy larger and larger properties, meaning your income and appreciation will grow exponentially. The process allows you to accumulate wealth without having to pay taxes every time you make a profit.
3. You don't have to sweat the small stuff.
One of the most attractive features for triple net lease investors is that they are free from the managerial obligations that often come with the territory of holding a property. Since the tenants pay for their own maintenance, insurance, and taxes, they are responsible for the upkeep and expenses that come along with the property. This means that much of the burdens and time commitments that managing a property often entails is lifted from the shoulders of the investor.
Triple net leases can greatly benefit your financial situation: they give you the opportunity to expand your bank account without the headache that typically accompanies property ownership, making this investment one to strongly consider.